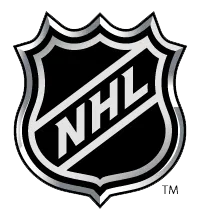 It's been a while, but Scott Harrington is back on the ice of Budweiser Gardens.
Only his jersey has changed.
After three great years in London that saw the Knights win the OHL title twice, Harrington is now a member of the Pittsburgh Penguins system. He spent last season playing for their AHL affiliate in Wilkes-Barre/Scranton, and he's in town this weekend to participate in the NHL Rookie Tournament.
"It's always nice to come back to my home away from home. It's nice to play in this building again, it's very familiar. I have a lot of great memories here," says Harrington.
Now that he's playing in the same organization as arguably the best player in the game, Harrington admits he may have been starstruck by Sidney Crosby.
"I'm sure I was the first time. It's hard not to be, obviously he's the best player in the game. It was very special the first time and hopefully down the road I'll get to do that on a day-to-day basis."
Harrington's Penguins won the tournament opener 4-3 over the Ottawa Senators after trailing 3-1 entering the final frame. In the nightcap, a very pro-Toronto crowd watched as their Leafs knocked off the Blackhawks 4-2.
Not dressed for the Blackhawks is Brett Welychka, a player that Knights fans secretly wish doesn't make the team so he can hang around London for one more season with the Knights. Welychka says he sat this one out because, well, the math wasn't in his favour.
"We have 14 forwards so two have to sit out every night. Just taking turns. They're going to play their prospects first and then I kinda get the last straw which is fine. It doesn't mean too much and I'm not going to read into it. I'm just going to play and hopefully do well."
He adds that it's quite the experience playing for one of his childhood teams.
"It's cool playing with Chicago, growing up liking that team. It's going to be a great experience and hopefully I can capitalize."
Sunday's games feature the Blackhawks and Penguins facing off at 2PM followed by arguably the most anticipated match of the entire tournament, the battle of Ontario between the Leafs and Senators beginning at 7PM.