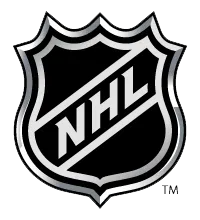 It was baptism by fire for the Rupert twins.
With the game out of reach in the final minutes, both Matt and Ryan received fighting majors, fully embracing the hostility of the rivalry that is the Battle of Ontario.
Chippiness and rough play defined the last moments of a game that the Senators had locked down, picking up their first win of the weekend 6-2 over the Toronto Maple Leafs.
Ryan Rupert says he dropped the gloves because, well, why not?
"We were losing and at that point there's no coming back so might as well go down guns blazing."
The Rupert twins, former members of the London Knights, played on a line together with the Leafs, something Ryan hopes is a sign of things to come.
"We've played our whole careers together so it would be nice to start our pro careers together but we will see what camp brings and where we end up."
In the early game Sunday, the Pittsburgh Penguins beat the Chicago Blackhawks 5-4 in a shootout. For many, it was the first taste of the new overtime rules implemented by the AHL. The period is now seven minutes in length. For the first three minutes, it is 4-on-4, but then becomes 3-on-3 in the hopes that fewer games end in shootouts. Former Knight and current Penguin prospect Reid McNeill says it will take some getting used to.
"It's definitely different. The 4-on-4 is cool. The 3-on-3, there's a lot more ice to work with. You've got different matchups with two defensemen and one forward or vice versa. It's going to be something we have to work on, myself included, but it's something we look forward to."
McNeill has spent the last two seasons with the Wilkes-Barre/Scranton Penguins of the AHL, fighting for a roster spot with the big club. The London native says he doesn't let it keep him up at night.
"They moved out some older guys and there are some spots open. I don't like to think about that stuff too much, I just like to go out and play and kinda let all that happen as it goes."
Each team has one game remaining in the tournament. The Blackhawks face the Senators Monday night at 7PM while the Penguins and Maple Leafs wrap it up Tuesday afternoon at 2PM at Budweiser Gardens.