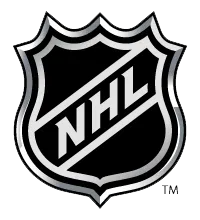 He only spent one season with the Knights, but that was enough for the city to leave a lasting impression on Alex Broadhurst.
The Rockford Icehogs centre won an OHL title in 2012-13 with the Knights and says it's always great to come back.
"Any chance to come back here it's awesome. I had a really good time here, we had a really tight group, I keep in touch with most of the guys. It's a great city we have here in London and the fan support and the billets. It's just a great organization to be a part of."
Broadhurst got to spend last season playing with his brother Terry in Rockford. While Terry has since signed with the Chicago Wolves, last season was something Alex will always cherish.
"It was a dream come true. He's four years older than me so we've never really had the chance. We were on the same line most of the year and played good together. It's unfortunate that he signed with the Wolves this year, it's going to be a bit of a bummer not to see him again but it will be fun playing against him."
Broadhurst knows he'll likely have to play at least one more season in Rockford before he can crack the Blackhawks lineup, noting the depth already in place on the team.
"It's a good thing for the organization but it's a tough thing for young guys trying to crack the lineup. All you can do is work hard and keep your head down and keep skating."
The Chicago Blackhawks finish their NHL Rookie Tournament without a win dropping the last two in shootouts, 5-4 to the Penguins and 5-4 to the Senators.