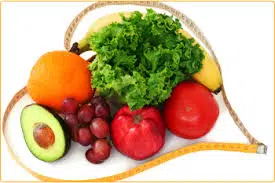 Western University's Student Council wants students to have the tools to eat healthy on campus. The USC's eateries, The Spoke café and The Wave restaurant, both located in the UCC will soon have nutritional fact sheets on site and available online. This is part of Western's Student Council's initiative to provide health awareness on campus.
Alex Benac, Associate VP Internal at Western says they are putting their money where their mouth is, by putting their 'healthy' initiative into practice.
"We want students to engage in healthy lifestyles, we want you to know what you are taking in, we want you to be as healthy as you can and in order to do so you need to know what you are eating."
The Spoke and Wave eateries will be working will Brescia Health and Nutrition students to provide the nutritional components of the food items found on the menus. Food and Beverage Manager at The Wave, Mark Leonard says working with Western's affiliate college is another way the student staffed restaurant provides real-world experiences to students.
"[Brescia's] got the expertise and it's a great learning experience for students, so we thought it was a natural fit", Leonard added.
Leonard also told the X that providing nutritional facts to students is another way they are keeping up with health trends and student's desire to know what they are eating.
These nutrition menus should be available at The Spoke, at The Wave and online in early November.