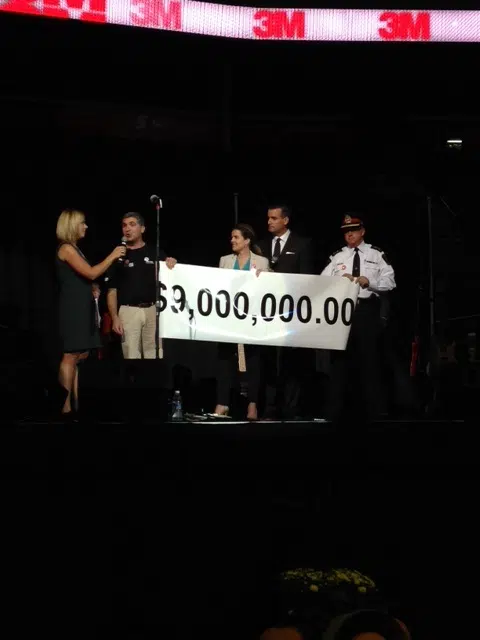 United Way of London and Middlesex has released that $9 million is their campaign goal for 2014. They announced their goal this afternoon at their annual fund-raising Harvest Lunch at Budweiser Gardens.
United Way CEO Andrew Lockie told the X that he know that they will need the community's generosity to attain their grand goal.
"It's a huge milestone for our community, of course now we have to go raise the money and that's going to be very, very challenging" Lockie continued saying, "But chose that number with that [challenge] in mind thinking that our community needs us to respond to some pressing social challenges".
Lockie also said while today was about celebrating this new goal, it is also is a reminder of the work that is ahead this year: "It's a very exciting day, but the start of a long, long route that's going to need a lot of work, a lot of compassion and a lot of generosity".
London's Police Chief Brad Duncan was this year's chair.
Over 3,000 people attended the 3M Harvest Lunch at Budweiser Gardens this afternoon.
According to the United Way London and Middlesex, 1 in 5 children in London live in poverty.
To donate or to find out more, click here.
London Police reveal the United Way 2014 campaign goal