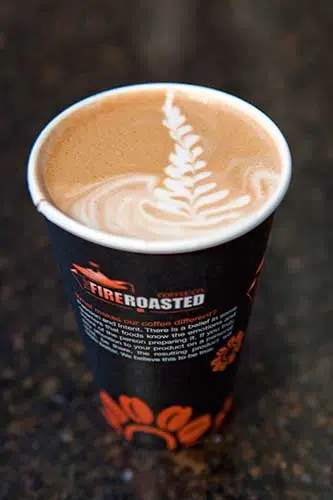 While Mondays can sometimes feel like a bummer, coffee can always help! Today is a perfect day to enjoy a freshly brewed coffee as today is National Coffee Day.
According to the Canadian Coffee Drinking Study conducted by the Coffee Association of Canada in 2013, the most consumed beverage by Canadians is coffee (65%). This study also found that coffee is more consumed than tap water (63%) in Canada. So we asked, what makes Canadians love coffee so much?
The Fire Roasted Coffee Company located on King St. downtown told us that they offer an array of unique coffees that keep consumers coming back for more.
"The summer is just winding down so everyone is coming down for that last iced coffee of the season, and then we're gearing up for the winter and the colder weather with some specialty lattes", says Amanda the shift supervisor. She added some of those classic fall and winter flavors include pumpkin spice and gingerbread.
The report also found that brewed coffee continues to dominate the beverage market with 65% of Canadians saying they consumed coffee in the past day.