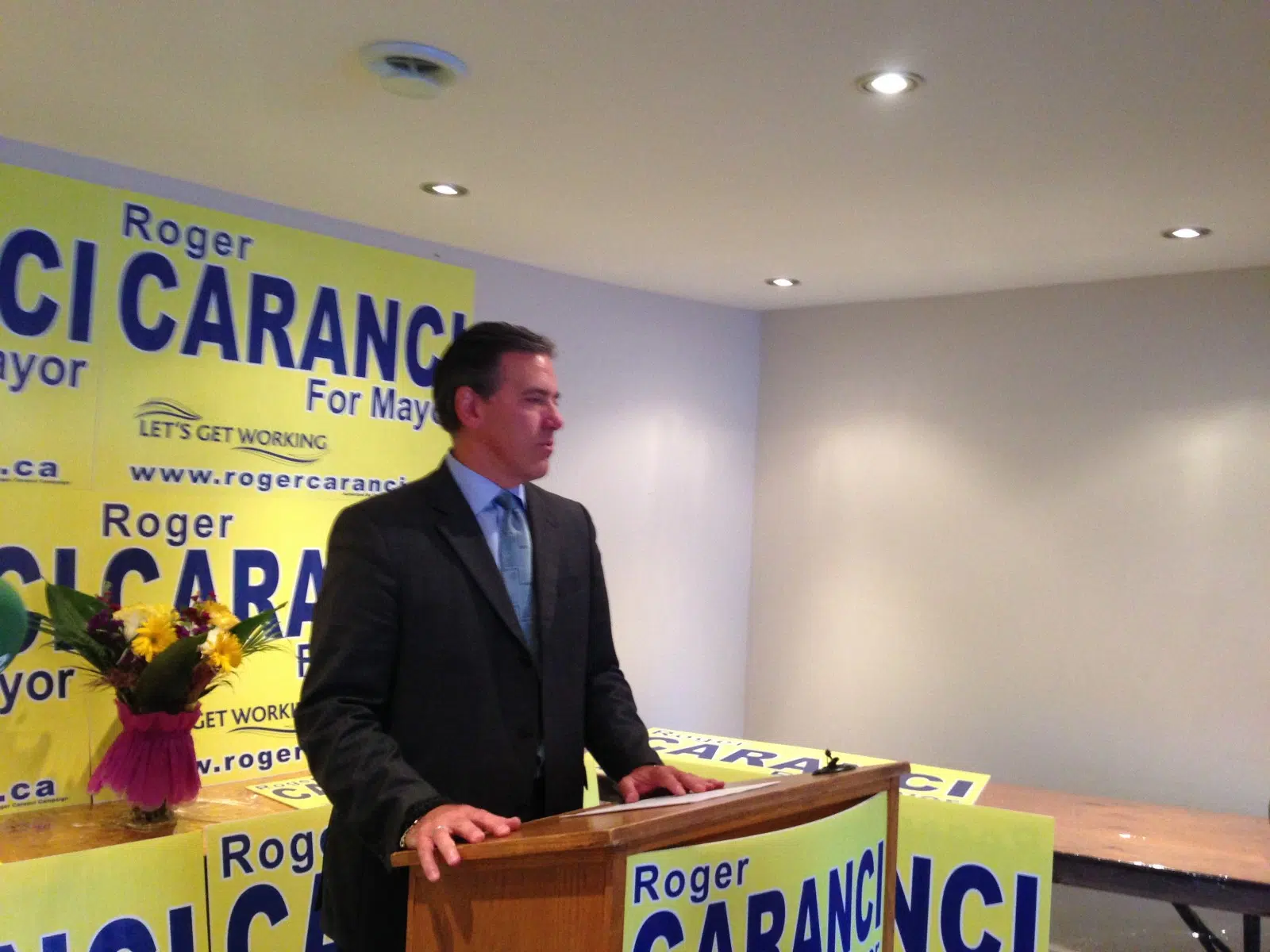 Mayoral Candidate Roger Caranci has released the "Respect for Taxpayers and the family budget" plank of his platform.
He says it's time to save the taxpayer's money. Caranci says he wants to get rid of the extra spending for the city's budget and will keep a closer eye on government agencies.
"Agencies and organizations will need to prove that they are operating within their mandate and funding goals or funding will cease."
Caranci says agencies and organizations should face this review every two years.
Caranci added he will look into what services can be privatized. Payroll, IT and communications are the areas Caranci wants to look at the most. He did note he would review all of the areas in the city.
He says he will also look into assets the city owns, including the golf courses.
"The city has three golf courses. Is that too many? Should we have gold courses? I think this question has been asked over the last term. I think it's something that we really need to look at and make the tough decision."
Caranci also wants to change the by-law toward campaign signs and ban them from public property.
Poll
Should campaign signs be banned from public property?
Poll closed: Sep. 26, 2014 @ 6:00 AM
"Knocking on doors all of the time, you hear residents say they don't want to see signs on public property, all over the place. If you look at the current 
by-law
, you see many people not following the by-law."
When Caranci was asked if he would take his own signs off public property now, he says he will wait for the other candidates to do get them off public property.