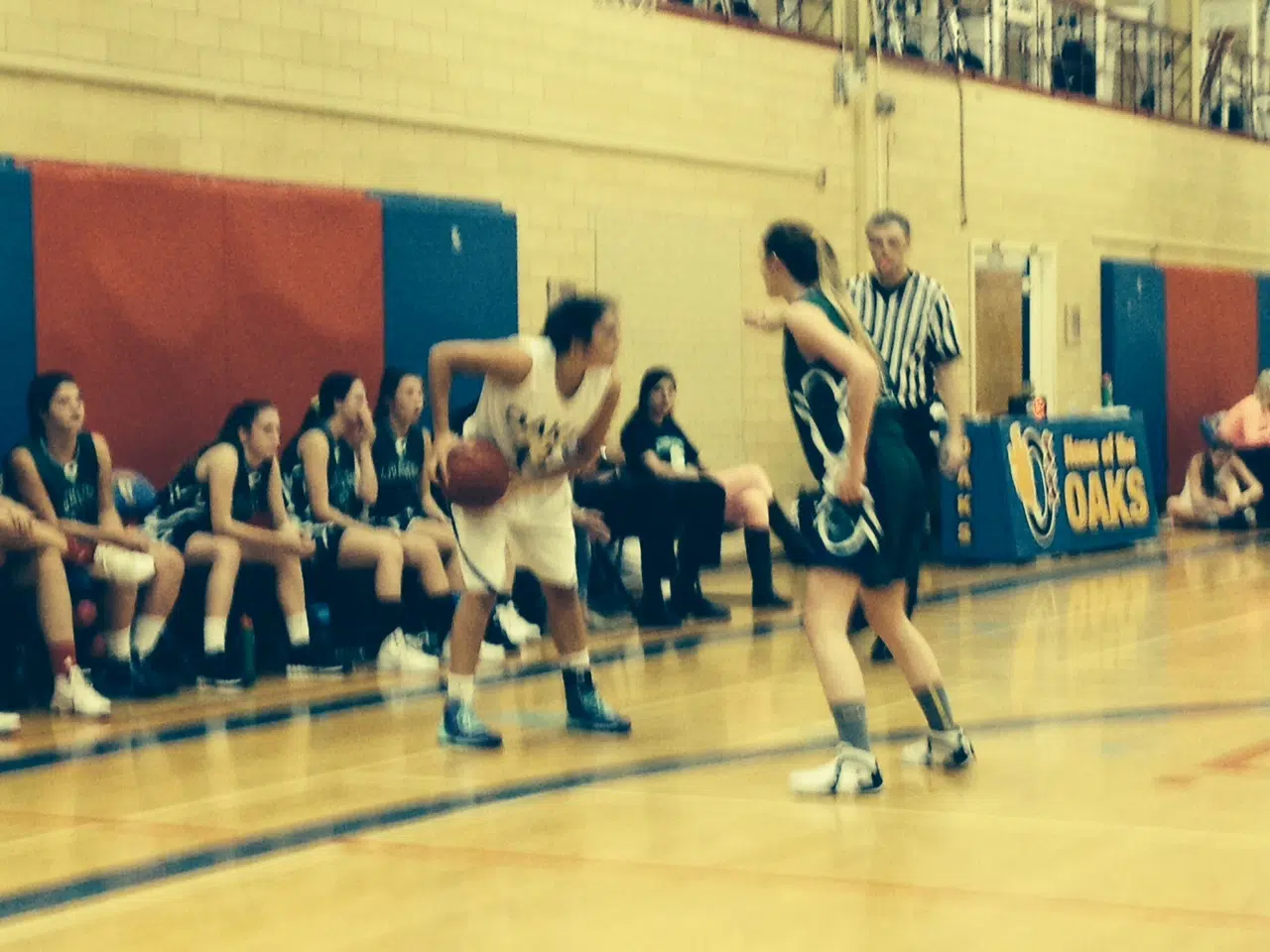 No need to knock on wood: the Oakridge Oaks senior girls basketball team is making a case for why they should be the favourites to win the city title this year.
The Oaks are a perfect 7-0 to start the season, and they've done it by focusing on the game's roots. Defense has been the key, as Oakridge has held opponents to an average of just 25 points per game.
The senior girls squad added the latest win to their undefeated start against the third-place Laurier Rams, beating them 46-15 on Tuesday evening.
Despite the early success, Oaks head coach Chrissy Leuyten says it's too early to be thinking about a championship run–one which would give the team its first title since 1998.
"We have a long road ahead of us; we've got a lot of big games, and a lot of good teams to play," Leuyten says. "It would be amazing, and the girls deserve it, but there's still a lot of hard work to be done."