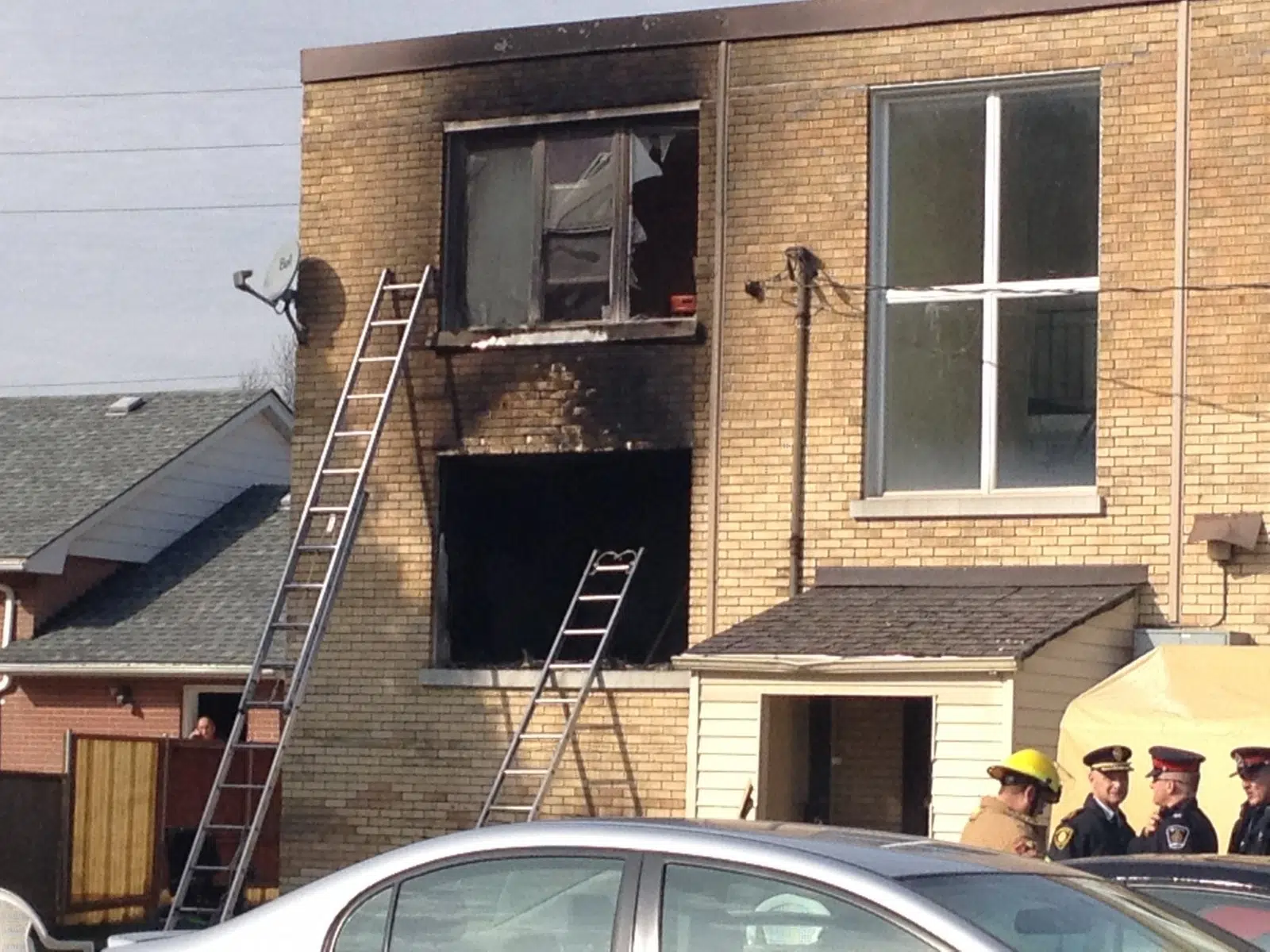 For 29 residents the future is unclear after fire ripped through their assisted living complex on Oxford Street right across from Fanshawe College sending two of them to hospital.
Fire crews were called to the blaze around 11:17 a.m. Monday, at 1451 Oxford St. East, at the corner of Ayreswood Avenue.
When firefighters arrived, flames were shooting out of the rear second storey unit.
Firefighters rescued one person from the second floor of the building, who had to be carried out.
Deputy fire chief David Lazenby told XFM that this fire had  its difficulties because there are many vulnerable people  living in the complex that are now without a home.
The 29 tenants were taken to Carling heights community center where the city has set up a temporary living space.
As for the two people taken to hospital, officials say they suffered non-life threatening injuries.
As of 6:30 a.m. Tuesday, London Police remains guarding the scene.
Damage is pegged at $150,000 and the investigation into the cause of the fire continues.
With files from Josh Casey and Jhordan Dennis