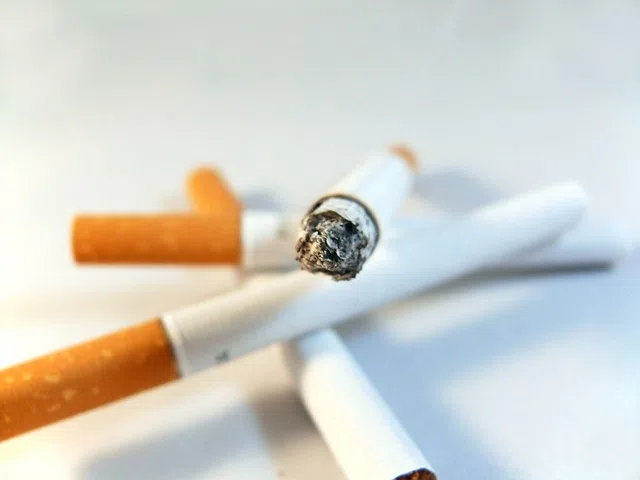 Come January 1st the provincial government will reintroduce a bill to ban smoking on all restaurant and bar patios, playgrounds, and publicly owned sports fields.
The Liberals also plan to bar the sale of tobacco on all university and college campuses, double the fine when selling to minors, and prohibit selling candy and fruit flavoured tobacco products.
"Smokers in general have been pushed against the wall more and more when it comes to where they can smoke. They're still customers regardless to us so we'll find a way where they can still go out and have a cigarette, but its inevitable that these policies were going to come into play." said  Rob Scarfone, General Managers of Joe Kool's restaurant.
"For the health of the public its not a bad thing, but for business sake… well the impact from it has yet to be seen, but like I mentioned earlier, we will make sure our customers are taken care of." said Scarfone.
Changes to the act will replace a patchwork of municipal regulations governing smoking on restaurant and bar patios and near playgrounds.
Ontario's smoking rate was nearly 25 per cent in 2000, down to 18.1 per cent last year
Statistics show tobacco claims 13,000 lives in Ontario each year
Tobacco related deaths cost the health-care system an estimated $2.2-billion in direct costs each year