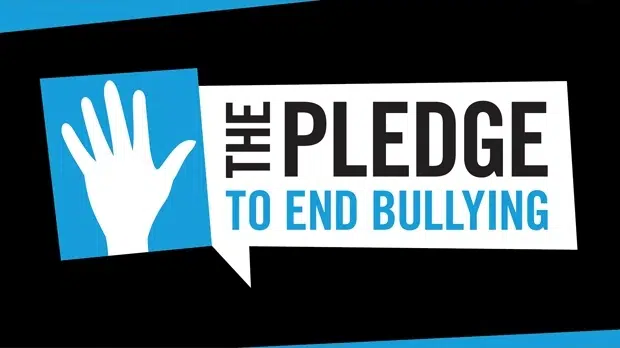 A campaign committed to raising awareness and putting an end to bullying officially launched Wednesday.
Residents in the London area are being encouraged to reaffirm their commitment of putting an end to bullying by once again living the pledge in their communities.
The pledge aims to open the conversation and put an end to bullying, while enforcing respect and values in your community.
"The most important thing I've learned is to be yourself. If you know who you are and what you can do the things people say will not affect you or the knowledge of your self worth. Please, if your being bullied or know someone who is- stand up, your not alone, theres so many others like you and you will be a survivor." said Tearian Henry, a victim of bullying in her early teens.
Founding partners Thames Valley District School Board and CTV London are working with representatives from business, community organizations, schools, and media across Thames Valley to continue this awareness raising campaign to help end bullying.
"Bullying remains pervasive in our community and its impact confront us all too often. It will require sustained effort by everyone to address the problem, and leaders from all sectors will play an especially critical role in this cause." said Don Mumford, Regional Vice President, Radio and Local TV for Bell Media Ontario.
Bully Awareness and Prevention week is set to start next Monday, where students will re-affirm their commitment to the pledge.
Last fall, over 140,000 individuals committed to end bullying by living the pledge.
To register your pledge visit thepledgetoendbullying.ca