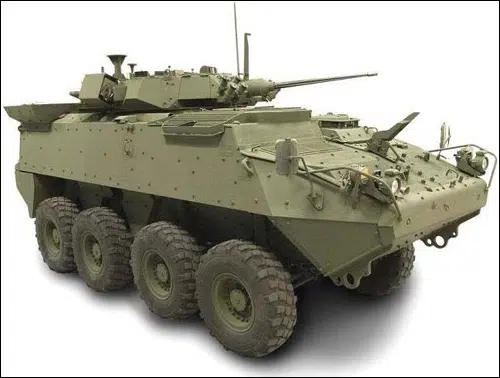 General Dynamics has been awarded a $287-million contract from the Government of Canada.
The deal is to upgrade reconnaissance and surveillance systems for Light Armoured Vehicles used by the Canadian Armed Forced.
The upgraded equipment being integrated into the LAVs will improve radar and thermal/day image intensification, while adding a 10-metre retractable mass, a laser range finder, and a GPS mounted on a stabilized platform. These enhancements will allow for superior detection range, on-the-move operation, integrated silent watch power management and the transmission of images through the communication system.
"We're following through on our commitment to leverage our defense spending, to invest in safe-modern equipment for our troops, and to benefit Canada's economy." said Diane Finley, Minister of Public Works and Government Services.
The contract for the reconnaissance and surveillance systems for the LAVs will sustain approximately 60 jobs in London. "Its also expected to generate a lot of other jobs through the sub-contractors." said Finley.
General Dynamics Land Systems-Canada and the Government of Canada have been in partnership for 37 years.