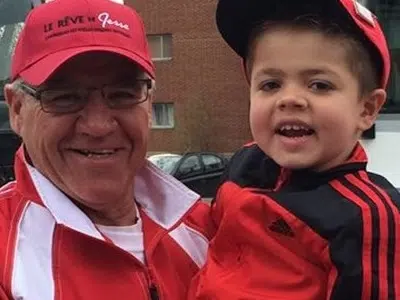 Today, Grandpa Bob Facca finished his 4000km walk against Duchenne Muscular Dystrophy.
His journey started on May 11th in Quebec City, walking at least 20 kilometres every day to Winnipeg, raising over $700,000 dollars for research against the disease.
Facca raised $250,000 to fight the disease back in May 2012, walking from Owen Sound to London while training for this journey.
"I have to thank everyone for helping out, its been a great journey. With John's efforts and Jesse's Journey, we are going to beat this disease. We know now we can give a million dollars a year to researchers. We are going to beat this thing!" said Bob Facca.
Facca followed in the footsteps of fellow Londoner John Davidson, who completed a similar walk for his son Jesse almost 20 years ago.
Jesse's Journey is the only Canadian charity that solely funds Duchenne Muscular Dystrophy, and has raised more then $5-million in research projects across North America.