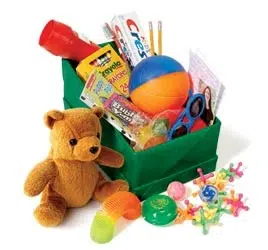 Chocolate, teddy bears, toys, and dolls… these are some of the presents that can be donated to the Fanshawe Fill-a-Box Campaign this holiday season.
With Christmas just around the corner, Fanshawe is doing their part to help out the  less fortunate families in our community. Their Fill-a-Box Holiday Campaign runs until December 1st and provides shoeboxes filled with presents to children up to 15 years old.
The community is welcome to help out by filling a box themselves, donating money, or donating a gift and letting Fanshawe wrap it. All presents go towards the Boys and Girls Club of London to help spread holiday cheer!
For more information or to donate to the campaign, please contact Lynette Charmichael, Coordinator of the Business Fundamentals Program  (lcarmichael@fanshawec.ca).