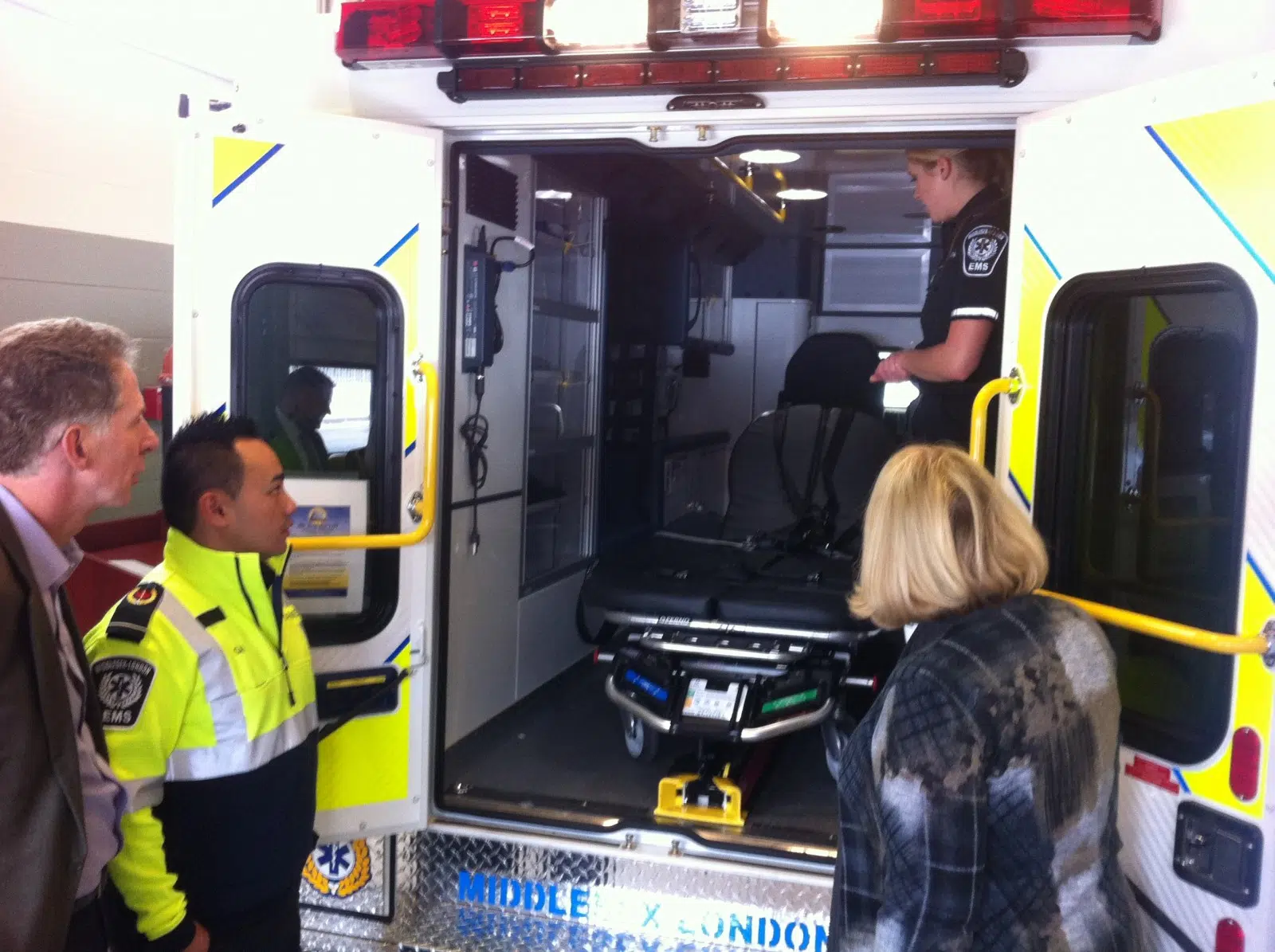 London North-Centre MPP Deb Matthews has announced that the province is investing $166,785 to support the implementation of a community paramedicine program with Middlesex-London EMS.
The new project will work to create a community referral program with the EMS where, with the patient's approval, paramedics will be able to refer patients to a pool of community health and social service agencies.
"A key part of the program is being able to get people the help they need. Being able to get them connected with the right people, like the Community Care Access Centre, to maybe set up home visits, home care, stuff like that," says Al Hunt, one of two deputy chiefs with the Middlesex-London EMS.
"We often get calls from people in mental health crises. Often times these people don't actually need to go to the hospital. Our goal is to point them in the right direction so we don't send out an ambulance when we don't need to and go the emergency room isn't overcrowded."
Middlesex-London EMS is one of 30 community paramedicine programs being funded across Ontario. The government defined "community paramedicine" as a broad and developing field of practice for paramedics. It allows paramedics to apply their training and skills beyond emergency response and ambulance services.