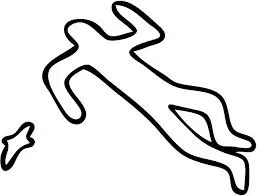 Stats Canada has released the 2013 homicide rates for cities across the country, with London ranking 6th.
The Forest City hit a rate of 1.80, or a total of nine homicides. Rates are calculated per 100,000 population using revised July 1st population estimates.
The study shows firearm-related homicides are down with 41 fewer incidents then last year, but fatal stabbing increased with a total of 195, 31 more than 2012.
Also, the study indicated 9 in 10 solved homicides in 2013 involved a victim being killed by someone they knew. As a result the rate of "stranger homicides" was the lowest recorded in over 40 years.
"A lot of people get concerned when there's a homicide within their city, which is quite understandable, but what we find is most times (not that its acceptable) the victim and offender are known to one another." said Ken Steeves, Media Relations Officer with London Police Services.
Steeves adds that the number of homicides for London during 2014 is down to two