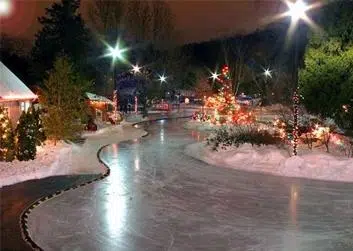 The City of London is calling for all Londoners to sharpen up their skates this weekend.
As outdoor ice preparations are underway, the city is set to officially open the rinks at Victoria Park and Covent Garden Market Friday night.
Manager of Recreation Operations Arenas, Duncan Sanders, admits the warm weather has slowed down their preparations.
"The warm weather, when it gets up to about +4 degrees during the day, doesn't let us make ice," says Sanders. "We end up having to make it during our afternoon and midnight shifts."
With the warm weather wrapping up this month and snow on the way, Sanders tells the X, that's also something they have to worry about.
"With too much snow, we end up having to do a lot of plowing and snow removal around the rinks," says Sanders. "But it makes for a winter wonderland, so we just have to deal with it."
The outdoor skate trail at Storybook Gardens will also make its debut, but not until Saturday, weather permitting.
Meanwhile, free holiday skating at the city arenas will be available from December 19 to January 4.