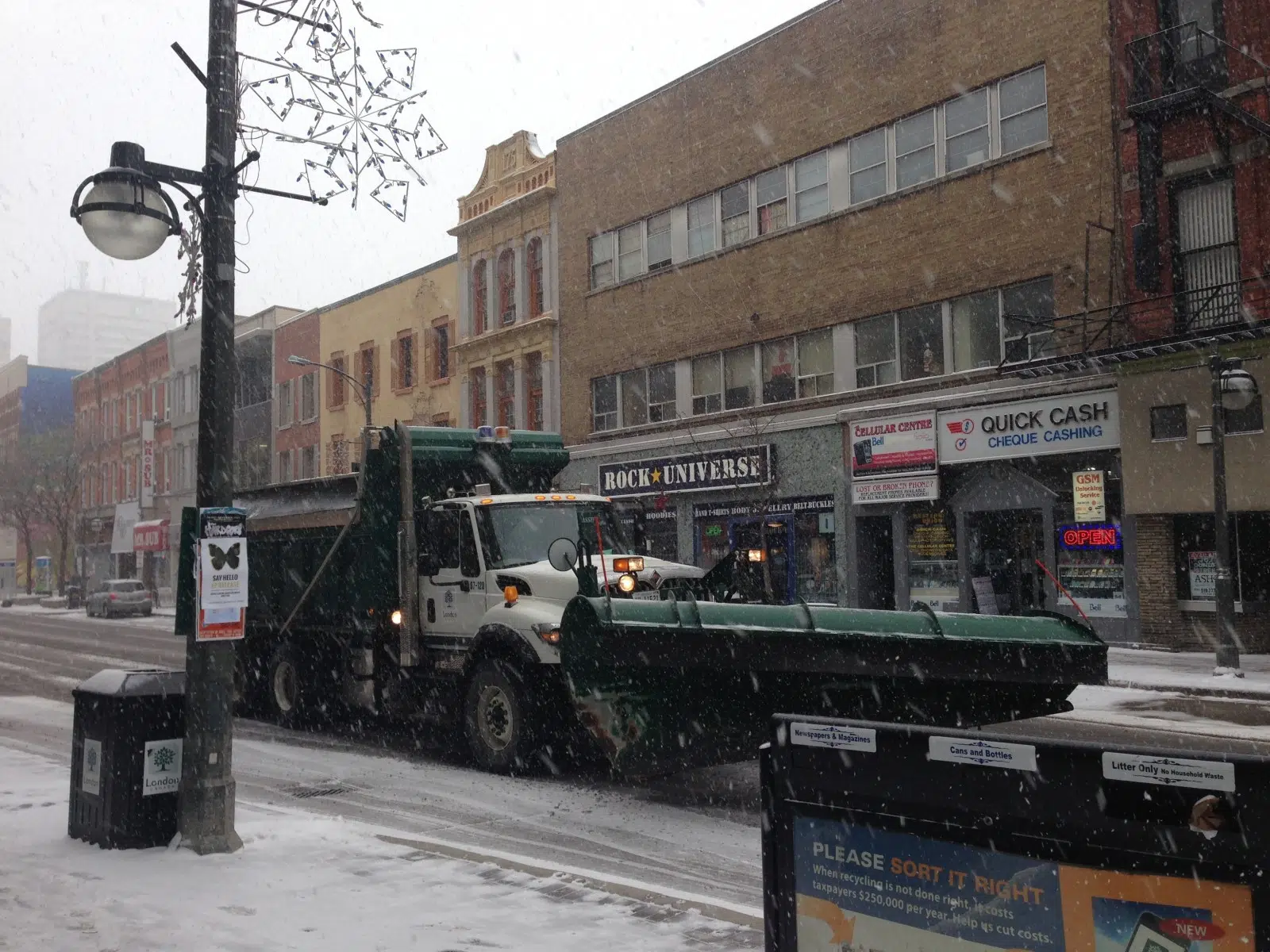 The bone chilling temperatures have city crews tackling the roads in a different way.
Salt becomes less effective when the temperature reaches -12°C or lower.
This means it takes longer for the city to fully clear the streets as there's less chance of the snow melting right away.
Division Manager of Transportation and Roadside Operations, John Parsons, says there are key items in order to get the snow off the roads.
"A lot of traffic and brines will help clear the roads. If you have those items, especially the traffic it will help warm up the roads and give the chance for the brines to work. Although, it will take longer in this kind of weather. It's works much faster in warmer weather like -1 or -2°C."
Liquefied salt like a beat juice mix is a key component for clearing roads as it works in the colder temperatures. It helps activate the salt and keeps it on the roads instead it bouncing into ditches or into the curbs.
John Parsons says sand is brought into action when it's too cold.
"If we start to find there's ice covered or snow packed sections that aren't coming off, we'll apply a sand mix. The sand does have salt in it so it doesn't freeze. It also helps the sand penetrate to give the road a gritty surface."
Parsons says it will take longer for the roads to be fully cleared.
"You will see some roads that are track bare. If you see snow packed areas, it's important that you slow down and drive according to the conditions."
Here are some facts about London's winter fleet:
The City has a 24/7 response team equipped with:
65 pieces of road plowing equipment
25 road salt/sanders
33 sidewalk plows, and two new dedicated anti-icing tankers.
This city maintains 3,526 kms of roadway; 1,460 kms of sidewalk; 700 cul-de-sacs; and 2,100 bus stops.
Parsons wants you to keep in mind that many local streets will be snow covered and that many streets could have icy sections until the temperatures rise.
You can check their website to find out when a plow is expected to clear your street.