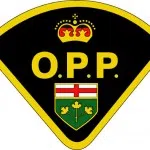 Winter is back with a vengeance.
A snow squall warning is in effect for London and Middlesex County. Some areas will see nearly a foot of snow fall Wednesday, and the blowing snow is making roads dangerous and difficult to traverse.
In the morning hours alone the OPP received over 100 calls from drivers in Middlesex County who needed assistance. OPP West Region Sergeant Dave Rektor says that people should avoid driving.
"The OPP advises people to stay off the roads unless it's an emergency situation. We can't force people to not drive but all we can do is advise people that it's in the interest of safety that people don't drive today."
Many roads around southwestern Ontario are closed today.
"We've closed Highway 402 from Kerwood Road to the 401 because of whiteout conditions and multiple collisions," Rektor adds. "We had incidents earlier too on the 402 and 401 of people stopping in live lanes on the road because visibility is so poor."
In addition to the 402 closure, the following roads are also closed:
Highway 401 from Veteran's Memorial to Dorchester Road
Highway 4 from Clinton to Exeter
Highway 9 from Kincardine to Walkerton
Highway 21 from Port Elgin to Grand Bend