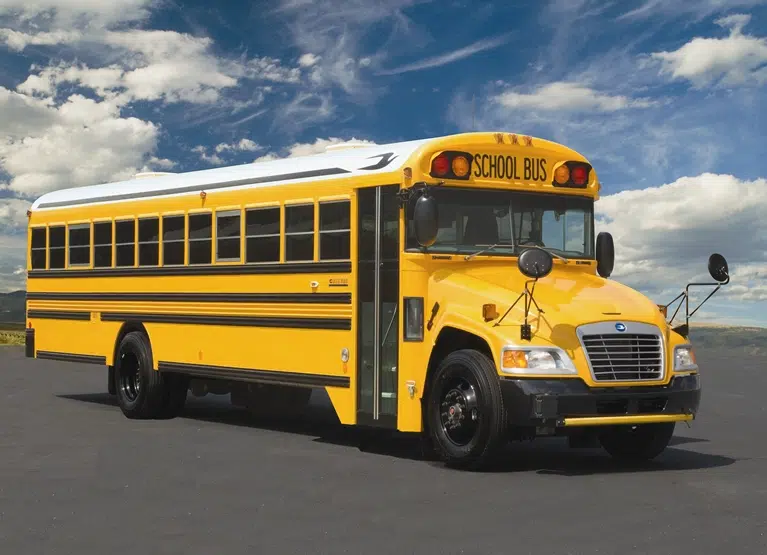 Whether your child takes a bus or not to school you've probably questioned how bus companies decide if it's a snow day.
Vice President of Langs Bus Lines, Kevin Langs, says they are contracted by Southwestern Ontario Student Transportation Services, which administers student transportation on behalf of the Thames Valley District School Board and the London District Catholic School Board.
Langs notes all of the school bus companies follow weather forecasts closely and have personnel observe and report on local weather conditions, early in the morning, typically by 5:00 AM.
On mornings of inclement weather, bus companies consult and discuss local conditions and forecasts, and come to a consensus on whether or not to operate vehicles.  Factors to consider include weather, road and visibility.
Langs tells XFM News school buses must be able to travel all roads where students reside and must be visible to other motorist when stopped to load and unload students.
The Vice President says once a consensus is reached, the bus companies advise Southwestern Ontario Student Transportation Services of the recommendation, in accordance with School Board transportation policies on inclement weather.
Langs notes it is desirable to make an early decision so parents and students can plan their day accordingly, before leaving for work or school.
Student Transportation Services advises the school communities through all of their web and media outlets, primarily through www.mybigyellowbus.ca.