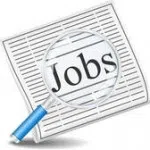 Those looking for jobs in London had a better December than the national average.
The unemployment rate in the London/St. Thomas area dropped to 7.6%, down slightly from 7.8% in November. Roughly 2700 jobs were added.
Nationally 4300 jobs were lost but the unemployment rate remains steady at 6.6%.
Windsor's unemployment rate remains one of the highest in Canada. It rose to 9.3% in December compared with 9% the previous month.
The Ontario rate remains steady at 7% which is 5th lowest of the provinces. Saskatchewan remains the lowest at 3.6% while Newfoundland's jobless rate jumped to 11.3%, the highest in Canada.