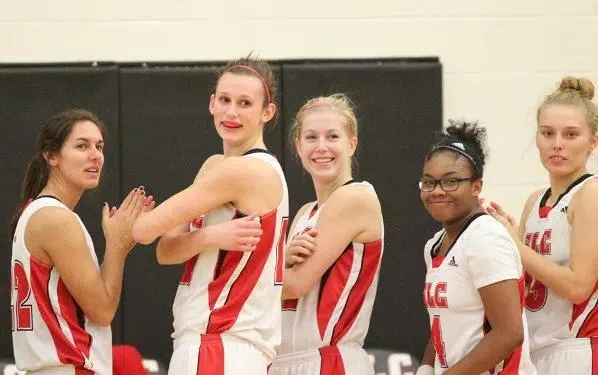 Starting the New Year, Fanshawe's Women's basketball team split their first two games with a win and loss, landing the squad with an overall record of 8-3.
The 8-3 record's good enough to solidify them the 3rd overall spot in the Western Division of the OCAA heading into the tail end of the season. Sitting near the top of the standings gives the girls a promising outlook to finish the year, although the group still has a lot of work cut out for them.
"We're known not to shoot the ball very well so we need to improve that area. A lot of it will come down to the girls getting shots up on their own time. We cant get better at shooting in practice.. I mean we can, but we have a lot of things to work on." said Bill Carriere, Head Coach for Fanshawe's Women's Basketball.
The girls upcoming match is a special one versus the Lampton Lions. The venue set to host the game is Budweiser Gardens, where $10 admission grants you access to both Fanshawe's Women's and Men's basketball games, as well as the London Lightning game taking place shortly after.
Tip off for the Women's game is Sunday, January 18th, at 10:30-am.