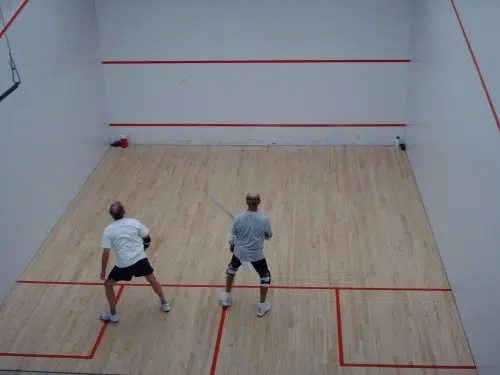 If you're feeling like getting in some exercise but don't want to face the harsh winter conditions, try out some squash.
Fanshawe College offers free equipment and court rentals through Fitness 101, located at J-1003.
"For new comers, we try to give them a little tips on the rules and let them know its a fun way to get exercise. Squash is a fun way to get exercise, it's different then traditional exercise. We try and help them get a basic understanding of the rules more then anything." said Doug Weaver, General Manager of Fitness 101 at Fanshawe College.
Squash offers it's participants an opportunity to exercise in a non-traditional fashion.
"There's a lot of lateral movements in squash, a lot of back and forth. Squash just works out the body in a different way then your traditional cardio and resistant training exercises." adds Weaver.
Squash has seen a steady increase in popularity at Fanshawe over the past few years, enough to prompt the College to create a league students can participate in competitively. To sign up, all you have to do is head to Fitness 101 at Fanshawe and ask.