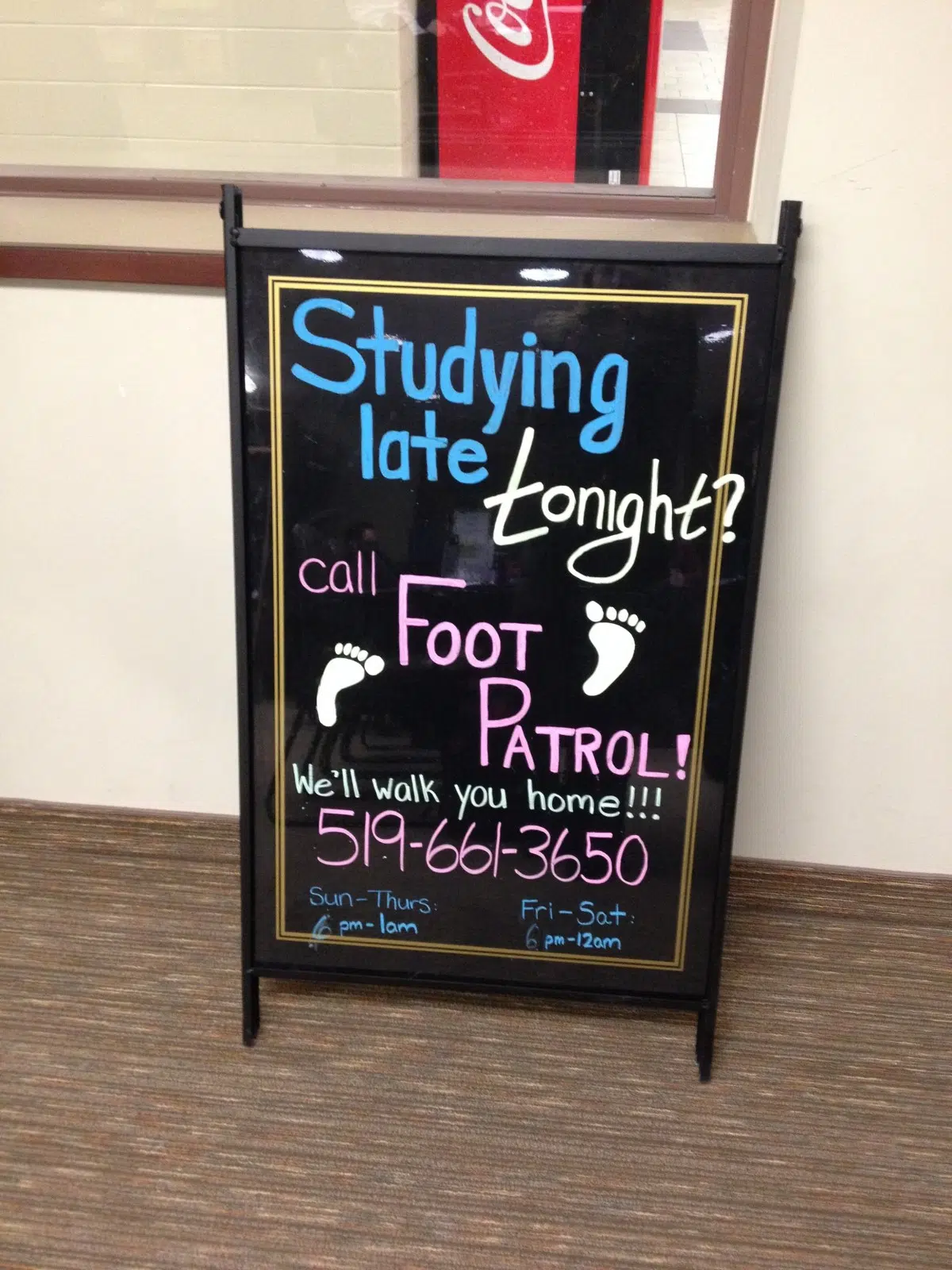 Many students studying at Western seem to know about Foot Patrol, but have never utilized the service. Foot patrol is a volunteer run service that provides escorts, tries to deter crime, and promotes safety awareness.
Lauren Barclay, a Western University student says "I don't really use foot patrol, I always feel safe on campus."
Cole Truscott, an operations manager at Foot Patrol says "many people don't know this but we have an SUV service that can take you as far North as Masonville Gardens."
Truscott says "Some staff even use Foot Patrol to get to and from their car when they are on campus late."
Foot Patrol offers a work-safe program to staff members. If the staff members are on campus late, Foot Patrol will call the staff to make sure everything is okay in their office.
Truscott says the things they do behind the scenes are integral to campus safety, such as emergency phone checks. Cole says, "It's really important that the emergency phones are always working because in the case of an emergency, you want to make sure those phones are always working at 100 percent."
Foot Patrol volunteers must always walk in co-ed pairs, and carry a two-way radio that connects to the Foot Patrol operations manager, and campus community police services.
If you want to be escorted on Western campus, don't hesitate to contact Foot Patrol 519-661-3650.