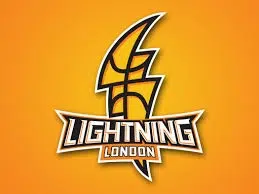 The London Lightning found themselves trailing by 10 points with under two minutes left. People started heading for the exits. In the end they almost missed a crazy comeback, as the Lightning cut the lead to two before dropping a 119-116 decision to the Brampton A's.
Marvin Phillips hit two three-pointers in London's last-ditch run, and finished with a game-high 27 points to go along with 13 rebounds.
"It was a game of runs. We had a lot of ups and a lot of downs. Unfortunately we didn't win the game because of missed assignments on defense and mental lapses," Phillips says. "They were a good team, not taking anything away from them, but I honestly feel like we beat ourselves."
Brampton's offense featured a very balanced attack, with nine players scoring in double figures. But the A's also had the advantage at the free throw line, shooting 80% to London's 68%. Phillips knows they may have cost themselves the game from the charity stripe.
"Free throw shooting is always a factor. It's very huge. We shot OK from the line… "
Phillips was then informed his team shot 68 percent.
"Actually that's not OK. That sucks. If that 68 was, I don't know, maybe 80, who knows. Maybe we win the game."
The Lightning, who are now 12-9 on the season, will return to action Friday night when they can exact some revenge in Brampton against the A's.