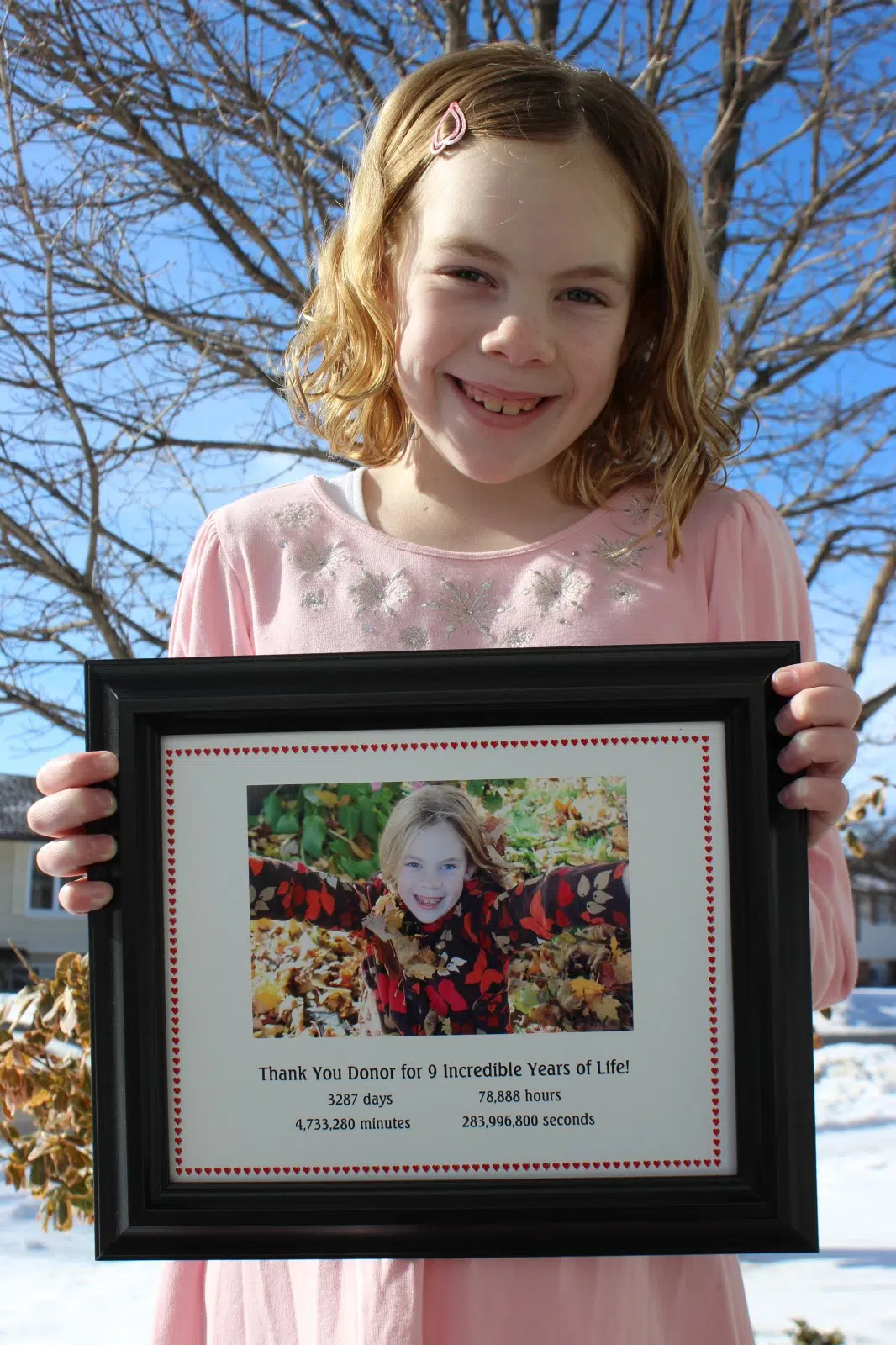 Most have heard the story of two young sisters who need livers up in Kingston. The father can only give part of his liver for one, as the doctor will choose. This is just one of many sad stories and hopefully turn into a happy one. There many stories including ones closer to home.
Joanna Mitchell is an spokesperson after her daughter Ryley, had heart transplant, before turning one. After just 10 days, Ryley got her new heart. She knew the decision to try and find the donation was the right the decision.
"Once we made the decision, that this was what she needed I was OK with it."
Now Ryley is a healthy nine year old. They still go to the hospital every week for a check up, but Ryley seems happy to do so. Joanna now being a spokesperson heard about the family from Kingston, and sees the public knowing as a big positive.
"You don't really think about organ donation to much. A lot of people say I've never really though about it, I don;t know anybody whose been affected by it, but getting those stories out in the media… it gets people thinking." 
Donations are always welcomed, as Joanna says many see organ donations as something that is needed.
"We know most Canadians do agree with organ donations. There are very few religions that are against organ donations."
Even though many see it as needed, less than a quarter will actually donate.