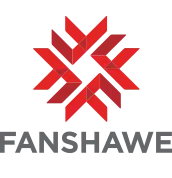 The Fanshawe Student Union will be upgrading their fitness centre starting later this year, upgrading the current two story facilities into a three story outfit.
The move has been in the works for some time, as Fanshawe's growing population has a need for more students looking to utilize their training facilities. With over 17,000 students, the current fitness centre cannot possibly meet such a demand.
The new facilities will see the first level house a number of health services, such as message therapy and a pharmacy, while the other two levels will see a new state-of-the-art gym, with more room for students.
Fanshawe Student Union President Matthew Stewart is looking forward to the implementation of the new gym, as it will better serve the college's growing community. Students will see a universal fee added to their tuition, which will open the doors to all Fanshawe students to utilize the training facilities. This will help grow and sustain the fitness centre, and ease the financial burden on student who can't afford hefty gym fees.
The $24 million project will be funded by students, and Stewart is hopeful that the addition of a third story will allow the building to sustain itself for the foreseeable future. The original plan was to have a two-story building, but the FSU pushed for a third to best serve its students.
The hope is that the additional services that come with implementing such a project will best serve the students who come to Fanshawe to take part in programs that use the fitness centre, as well as casual gym goers who simply want an affordable option at the school.
Stewart is counting on the gym being ready by January of 2017.
Would you prefer to have a gym membership as part of your tuition?
Poll closed: Feb. 28, 2015 @ 12:00 AM