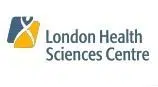 The Pharmacy and Infection Prevention and Control initiative at London Health Science Centre has been named a Leading Practice by Accreditation Canada, one of two in Canada and 10 nationwide.
The initiative focuses on patients with Clostridium Difficile, or C Difficile, and partners pharmacists with Infection Prevention and Control teams to provide the best care possible from start to finish. The goal is to strengthen the dialogue between everyone involved in treating CDI, and looks at building a stronger relationship between pharmacists and the doctors.
The initiative has seen tremendous success already with this initiative. Often, prescription drugs can be mismanaged and taken with others that do more harm than good. By allowing pharmacists to develop a stronger bond with patients, the initiative allows for a greater understanding of how these drugs work, and how to best treat.
C Difficile is often found in hospital patients because of the medications they are already on have killed off the intestinal bacteria that hold C Difficile at bay. The LHSC has kept an open dialogue with all its patients who are being treated for C Difficile in order to better understand their needs, and to ensure that they receive the proper medication therapy.
Due to the nature of C Difficile, leading to diarrhea that can turn fatal, education is a huge factor in the prevention process. Along with medicating therapy, patients are made aware of basic prevention techniques, such as routinely washing your hands, and are advised to not use public restrooms as a result.
The project has already sped up the recovery process by introducing pharmacist's right from the beginning, so that they can be aware of what medication is already in place. By doing so, the patient can be properly treated in a way to avoid any mixing of medication.