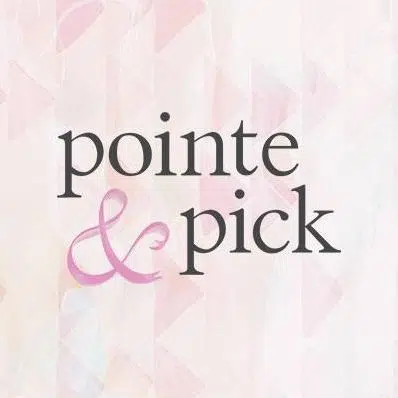 With Ilderton being the home of Olympic gold medalists Tessa Virtue and Scott Moir, you would think London and the surrounding area would be rich with figure skating talent.
And it is. But businesses offering the accessories and apparel skaters need are few and far between.
Nichole Stoll is the co-owner of "Pointe & Pick," a new figure skating store aiming to fill the void left by longtime business "Lynda's Skating Apparel." Stoll says it was somewhere she frequented as a young skater herself.
"Obviously, Lynda's was big in London and she was open for many years. Then she was retiring, closed her business, and there was an opportunity and we just seized the opportunity."
That opportunity has led to one of the area's only figure skating shops. Stoll can't quite put her finger on why exactly there is just one store in the area. But price may play a factor as it can be quite an expensive sport to take up.
"Skates are expensive, for sure. They can be very reasonable, we sell used skates. It depends how often kids are skating, if they're just doing it recreationally or not."
The store doesn't just specialize in skating though. It doubles as a stop for dancers too.
"As skaters decide to be more competitive with their skating or improve their skating, dance really aids in that," she says. "So we see a lot of skaters who may be taking ballet, ballroom, hip-hop or jazz just to improve their skating skills. But also, we find too that it's the same sorts of people who enjoy doing both."
"Pointe & Pick" is just two months old and is located in Hyde Park.