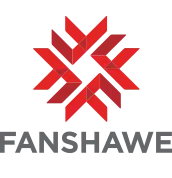 Fanshawe College has a great reputation for producing workplace ready students, but education isn't all the school has to offer.
The college offers a number of different activities and events available for students to participate in if they're feeling like getting away from the books.
"We like to have as many events we can here, we like to have a little bit of something for everybody. Whether your an international student, whether you grew up in London, or from out in the country, we like to have as many different types of events as possible." said Kevin Masterson, Fanshawe Events and Activities Manager.
"We've got something for everyone. We are currently running floor hockey, 3 on 3 basketball, ping pong, indoor soccer, dodgeball, and have some volley-ball coming up. We have three large gyms that are at max capacity. Any students can sign up, the cost is covered in their tuition." said Jackie Corbie, Recreational Athletics Officer.
Fanshawe also has Fitness 101, an engaging location for people looking to get involved with fitness and wellness. The facilities include cardio and weight training equipment, group exercise studios and squash courts.
Any students looking to get get involved in Fitness 101 can visit J-Building between the Student Centre and the Student Union Building. Students wanting to sign up for recreational sports can do so at the Athletic Office, and those looking to shoot some pool or wanting to kick back and play some video games can head to the Student Centre.