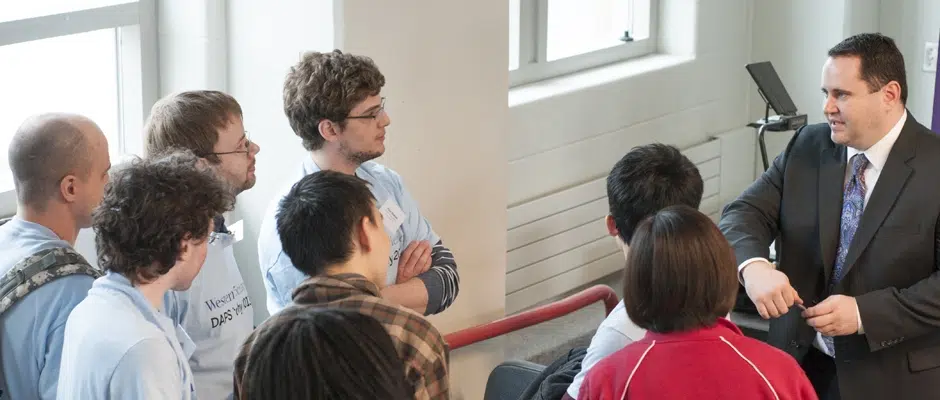 If your not hitting the beach or the slopes this reading week, there is an exciting opportunity right at Western that any student is welcome to participate in. IPSW is providing students with the means and the audience for them to showcase their talents and problem solving abilities.
It is held annually during reading week and splits students into different groups. Each group receives a problem related to environment and sustainability, materials and biomaterials, and data analytics. Real world companies provide the problems. The companies that are involved in IPWS this year are:
Farhi Holdings Corporation (Property Management Corporation)
London Community Foundation
Savron (Environmental Waste Management Company)
TD Canada Trust
Upper Thames River Conservation Authority
Impact Junk Solutions (Environmental Recycling and Junk Removal)
Big Blue Bubble (Game Development Company)
City of London
Rugby Ontario
While many of the questions are directed towards science students, the program is open to all students. Siena McLachlan, the social media and PR coordinator for IPWS says they are trying to expand to include other faculties as well.
"Having a English student sometimes adds a different perspective or a different outlook that maybe a science student wouldn't see, so we encourage them to come out as well"
The program is a great networking opportunity as company representatives are present at the beginning to present the problems, at the end to hear the solutions and for a networking event at the end of the week. Siena also emphasizes how the experience is great to put on a resume and helps students get jobs and be job ready.
If you are interested, you can sign up online. The program runs from February 17th to 20th.