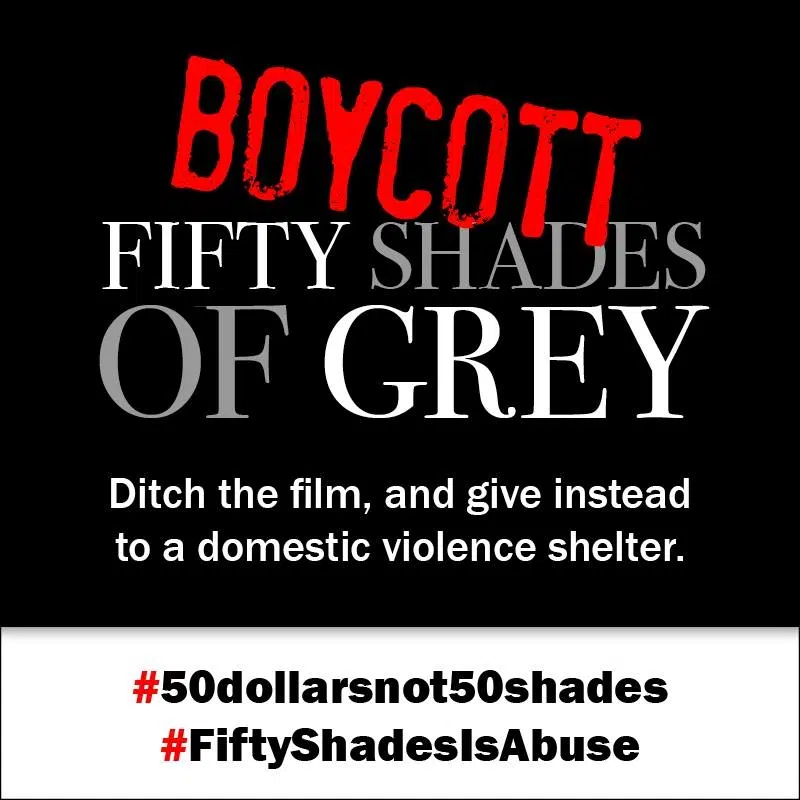 The London Abused Women's Centre is urging people to boycott Fifty Shades of Grey and instead donate 50 dollars to the LAWC.
Executive director at the LAWC Megan Walker says the book turned movie promotes violence against women and is a normalization and glorification of women's sexual subordination.
The movie based on books features erotic romance and is set to hit theaters Valentines Day. The movie is expected to be a hit as the book sold over 100 million copies worldwide.
The book traces the relationship between a college graduate, Anastasia Steele, and a young business magnate, Christian Grey with erotic scenes.
Along with the LAWC they have international partners in the campaign including Stop Porn Culture
Walker says they see a lot of similarities between the book and movie and what they see in their office.
Walker says the 50 dollars represents the money people would have spent going to the movies with admission, food and possibly a babysitter.
Walker says there are at least 50 abuse moments in the first book – women are controlled by various tactics by their abusers including sexual assault, isolation, emotional and physical abuse, intimidation.
The LAWC wants to send a message the majority of women will not consider this in their experiences to be a love story.
The books show a pattern of behavior which a man's attempt to gain and maintain control over a women.
The campaign just started about a week ago and Walker says they have received great feedback from all over the world
In London, donations can be made at the London Abused Women's Centre in person or online the campaign is also on social media with the hashtag  #50dollarsnot50Shades
Do you plan on seeing Fifty Shades of Grey?
Poll closed: Feb. 11, 2015 @ 12:00 AM