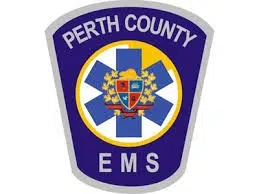 Two Perth County paramedics are recovering after being struck by a vehicle in Stratford.
It happened around 7:01 a.m. Thursday when they were at the scene of a car accident at Lorne Ave. and Wright Blvd in Stratford
EMS say the paramedics were outside accessing the patients when a vehicle struck one of the car's involved in the crash, forcibly pushing the vehicle into the two medics and pushing them into the snowbank..
The two paramedics along with the drivers were taken to hospital with minor injuries.
Perth County EMS tweeted they were struck by a distracted driver.
The investigation continues.