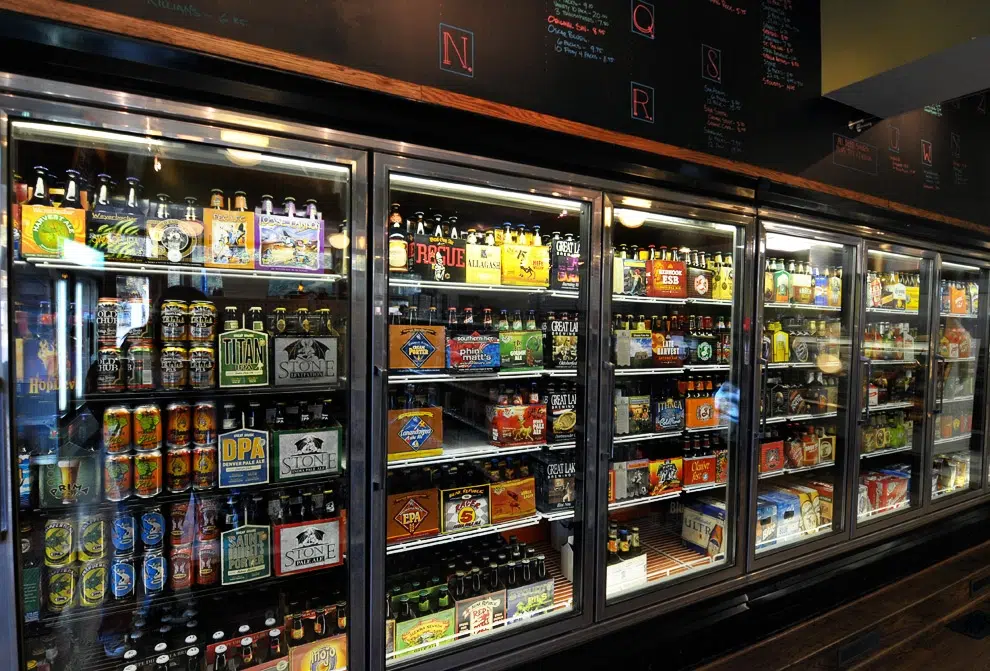 Premier Kathleen Wynne announced that "changes were coming" to the beer industry, but she would be against adding beer to local corner stores. While this may seem like an inconvenience, one of London's local businesses believes keeping beer out of corner stores would better serve the public.
Andrew Schlueter is the Owner of Good Cheer Deliveries, which offers to pick up liquor and bring it to your door for a delivery fee. Schlueter believes that expanding beer sales to corner stores would cost the public more jobs with the cuts that would likely come from LCBO's and Beer Stores.
"If you were to dismantle the whole thing and put everything in the variety stores, how many more jobs would you generate? None, maybe one part-time job? At the loss of thousands."
Good Cheer Deliveries works hand-in-hand with the LCBO and Beer Stores, with its couriers receiving orders, and picking up alcohol for its customers. Most of Good Cheer's cliental suffer from mobility issues, making picking up a case of beer an impossible task.
"People that don't have vehicles or are physically handicapped, the elderly, anybody who doesn't have the physical ability to get to the beer store."
Good Cheer has been in the business for 25 years, and has had surprising success. While the Beer store no longer offers beer delivery, an independent courier like Good Cheer can find much more success with a smaller workforce. With a local focus, Good Cheer can offer its customers timely service.
"Being on a small local scale, we offer not only same day but usually within the hour service."
Good Cheer runs just like a bar or liquor store, and is fully licenced by the Alcohol and Gaming Commission of Ontario, meaning they follow the same guidelines towards serving as you would see at your local bar. They ID their customers to ensure that they are over 19 years of age, and are smart serve certified.
Good Cheer has had to make changes to its business as new governments have come into power, and should be able to continue to adjust to the needs of their customers.
"For me I don't see why changing what we have now is a good idea, just for the sake of changing it. Selling off a crown corporation today to make money at the expense of tomorrow."