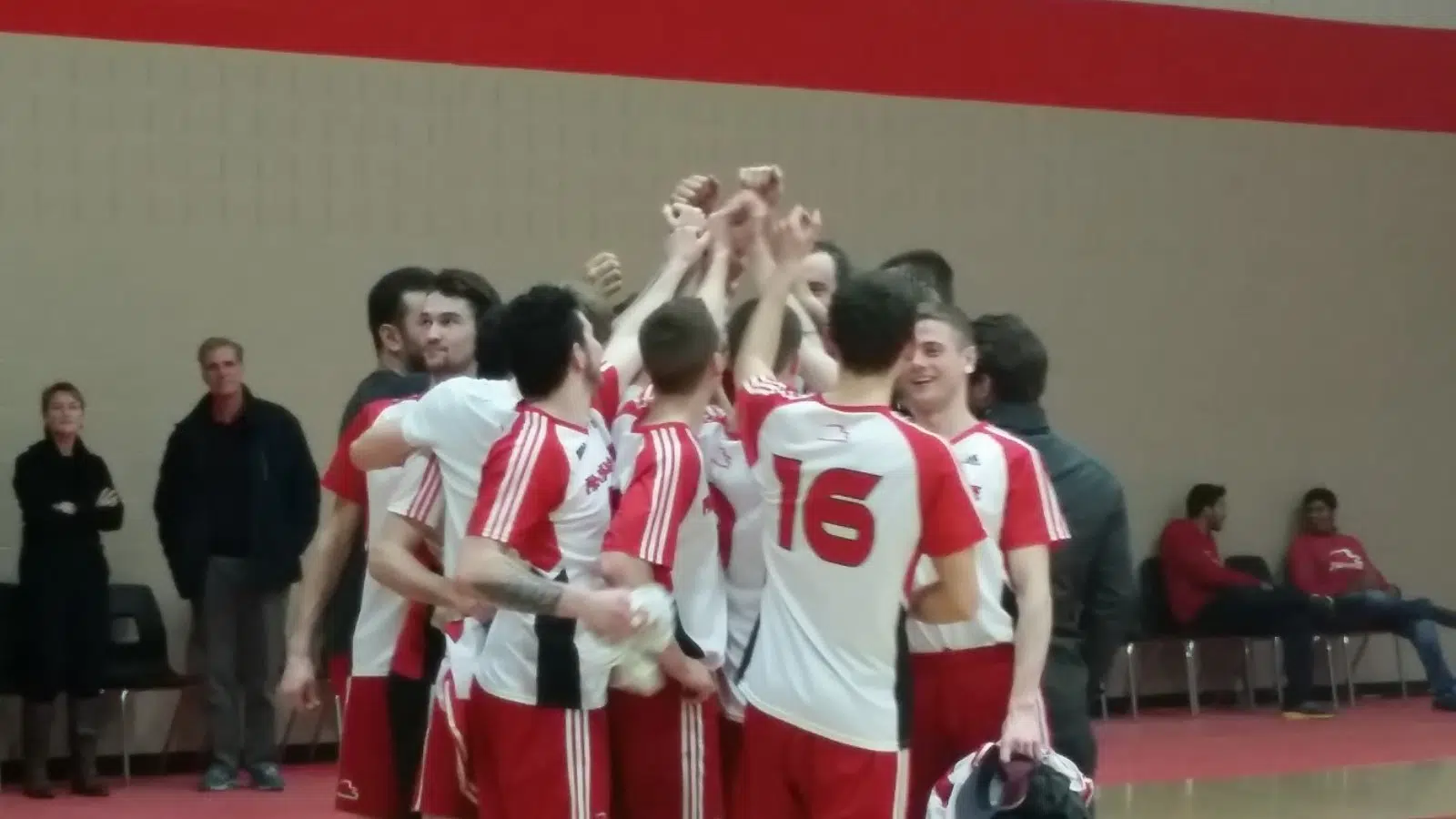 Fanshawe's men's and women's volleyball teams won very easily against College Boreal. Neither team lost a set, with both coaches really changing their lineup a lot during the games. Head coach for the men Patrick Johnston knows he has 14 great players.
"The guys know that the backup in their position is right there behind them. If your a starter you know I have to work my butt of today otherwise someone's coming for me."
Most players had a chance in the game, with each showing great chemistry. Johnston loved seeing it.
"To give them that little carrot that's been dangling there all year, that they work so hard and to able to go out and perform, get that tangible award is always nice." 
While head coach for the women Sean Pellow sees the team building great chemistry.
"I think the girls tonight did a good job, regardless who was on the floor, they played well together and I think they're are starting to come together.
The chemistry was great to see as Pellow changed his lineup occasionally to get the women motivated.
"Trying to change things up a little bit at this point in the season and get them a little more motivated."
Tomorrow they are back in action taking on the Cambrian Golden Shields, then there last game of the year on the 14th, versus Humber.