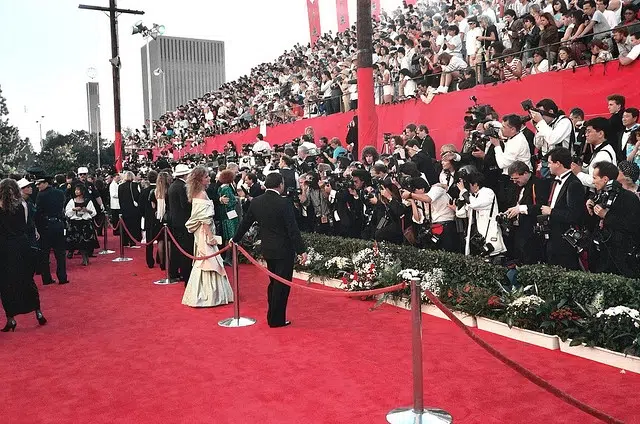 The Grammy Awards are the music industry's biggest night of the year. Winning a Grammy is a dream come true for all music artists but has its meaning diminished over the years? Nowadays, winning an award is also a marketing teams dream.
Dan Brown is an arts and entertainment journalism professor at Western University. After years of studying award shows, he thinks that winning a Grammy isn't as special anymore.
"I don't think it really has much to do with excellence at this point. I don't think it has much to do with doesn't have much to do with artistic merit but it has to do with moving product – it's one more way that an artist can market themselves".
Award shows seem to be popping out of thin air. There are almost 50 in Hollywood alone including some of the most popular: The Oscars, The Golden Globe Awards, The Emmys and the Grammys of course. Professor Brown says that if an artist doesn't win an award at one show, they're not usually out of luck.
"If an artist doesn't win at the Grammy's, they will win at the Billboard awards or the Juno Awards. When everyone has a statue on their fireplace, it detracts from what it actually means. I think that a lot of these award shows are just to be a profitable TV show by producing juicy content for the network"
Even if an artist doesn't win at any event, "winning a nomination" is commonly promoted as though it's an award itself.
"There's been a very subtle shift in the way nominations are talked about. It used to be what mattered is if you won – but now marketing teams actually talk about winning a nomination so they'll say winner of 5 nominations but you're not really a winner".
It doesn't stop here at the Grammy's 57th anniversary.
"Yes, there's going to be more. What's not to love about them? People love watching the red carpet entrances and don't forget the acceptance speeches – people love those"!
The number of award shows in Hollywood is only going to continue growing and so are the dreams of every marketing firm. Sounds like acceptance speeches should start off by thanking their marketing teams first.