If you've dreamed of creating your own product or starting your own business Fanshawe Colleges Leap junction has just the right service for you.
Entrepreneurial Animator at the College Annette Markvoort says "Leap is open to all Fanshawe students and is not program specific." She encourages you to come check things out at SUB 1035 (Student Union Building). Markvoort says "at Leap junction leadership, entrepreneurism, alliance and passion meet."
If you have an innovative idea to develop Leap can help you outline business plans, make connections and apply to proper funding in order to make it a success. Markvoort says either send an email to leapjunction@fanshawec.ca or a_markvoort@fanshawec.ca to set up an appointment. She adds "the process can be different for each individual as some students may bring forward business ideas that are in the different stages."
Markvoort says "there are many workshops that can assist students, Tech Alliance offers some of the Mars work shops.
Blake is a Biz Analyst with Tech Alliance, which is a government funded non for profit thats mandate is to help tech based entrepeurs in London and Southwestern Ontario start and grow their businesses. Blake says "Tech Alliance works hand-in-hand with Leap junction." He says Annette at Leap junction would connect you with an advisor like himself who would build a partnership with you to help you create your business or product in the most successful way possible.
Blake says "right now people are bringing forward ideas regarding mobile apps, online platforms and the web."
Deion Farrington is in the Computer and Technology program at Fanshawe College, and he is now the founder of Gamerlink.
Farrington says "it's basically a real time match making service for online video games."
Farrington says "at the moment you game with people who you randomly end up with, or you can find matches on an online forum, we wanted to combine the best of both worlds."
What Farrington and his co-founder decided to do is build a mobile application where you decide the game and platform you want to play, describe a little bit about yourself and the application will connect you with someone that best matches your profile.
Farrington says "after a long process Gamerlink is to launch on Andriod, IOS and Web this week to support all different types of games.
Meanwhile, Matthew Christie hopes to have his online platform up and running by this April.
Christie says "Hammock is tailored to students in London and all across Ontario, it allows students who are paying for a 12 month lease to rent out their room while they aren't using it."
Christie says "many students, like himself are paying extra money for rent during the summer and are living back at home." He tells the X he tried using Kijiji last summer to sublet his room and was unsuccessful.
Christie thinks many students all over Ontario will find a site like Hammock very beneficial.
Farrington and Christie both feel Leap junction has helped them make important connections, stay organized and keep focused on creating a successful business.
If you have an idea, a business plan or an interest in becoming an entrepreneur book an appointment and take the Leap.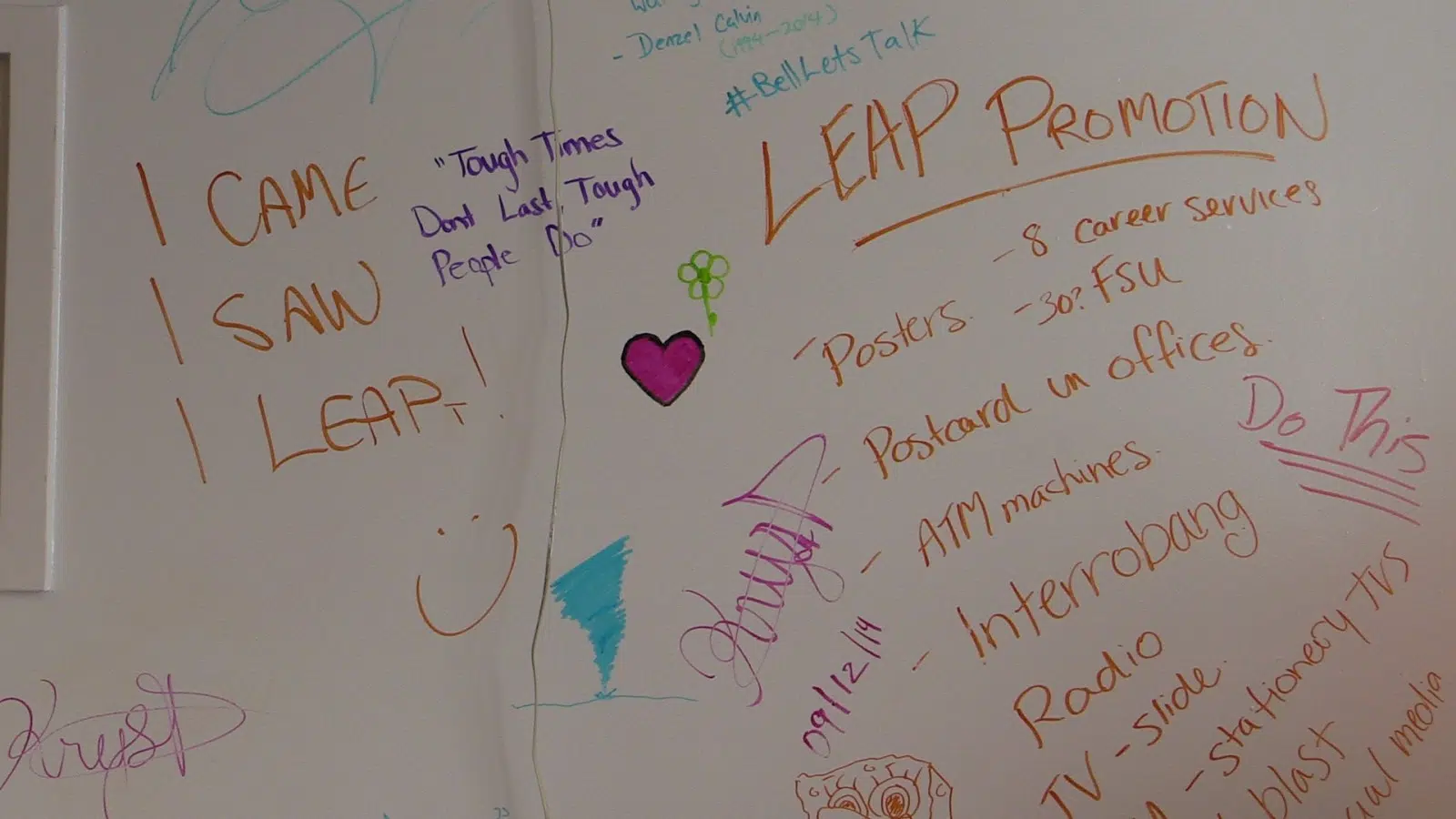 If you've dreamed of creating your own product or business, why not take the Leap
Poll
Have you dreamed of becoming an entrepreneur?
Poll closed: Mar. 9, 2015 @ 12:00 AM