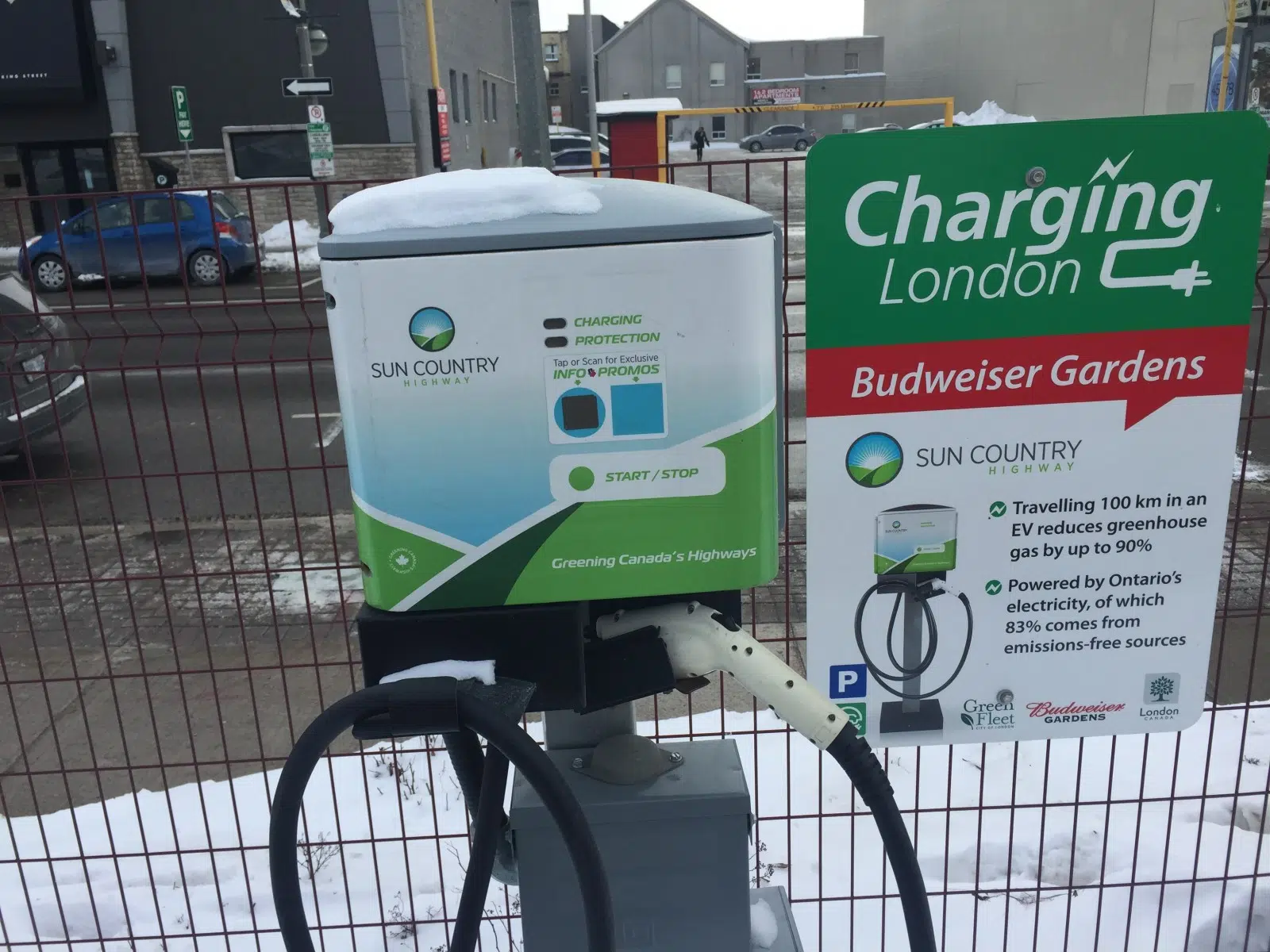 If you're looking for a place to charge your electric vehicle, you may want to turn to the downtown.
The city of London now has two electric vehicle charging stations (or EV chargers) in the downtown core at city hall and Budweiser Gardens.
"Starting about two years ago, the city working with the sustainable energy council, we wanted to plant the seed for Londoners to start to take a look at electric vehicles that are coming onto the market. What we wanted to do was plant the seed by placing two EV chargers in the downtown to provide early adopters of electric vehicles a place to charge up." said Jamie Skimming, Air Quality Manager at the City of London.
There are two types of electric vehicles, the plug in hybrids which have on-board gas generates, and there are pure electrics like the Nissan Leaf. Both of these types of electric vehicles can be charged through the EV chargers.
At this point the city is still collecting data on the stations to see how they are being used and for how long.
"We're still trying to see which way things go. We know the private sector are starting to put EV chargers in as an incentive to bring customers in. TD bank has EV chargers at their Masonville branch and on Southdale and Wonderland. So is it the city's role, is it London Hydro's role, or is it the private sectors role?" said Skimming
But charging stations isn't the only plan of action the city of London is taking.
"There are some things we've done with the Home-Builders. We are looking at what are called electric vehicle-ready garages. Simply put, we provide a pipeline that will be added into the framework of the house, which provides an easy access route in which you can charge your vehicle." added Skimming.
The City isn't the only one who can see that in the not so far future- there will be a demand for EV chargers once more electric vehicles hit the market. The Old South Community recently developed their own EV charger at Village Auto Care.
"It's an initiative I wanted to start to add another element to the community. The city has a couple charging stations, but I thought a station in Old South would add to the ambiance and impact the mine set people have. Old South is walking community and a biking community and this is one more green approach to life in the city." said Bob Poler, Board Memeber of the Old South region.
It's still a growing industry and there is concern with charging availability and range of battery. But as the technology improves, chances are demand will rise, leading to more EV chargers in the city.
City of London's Charging Stations
City Hall Charging Location
Budweiser Garden Charging Location
Old South Charging Location