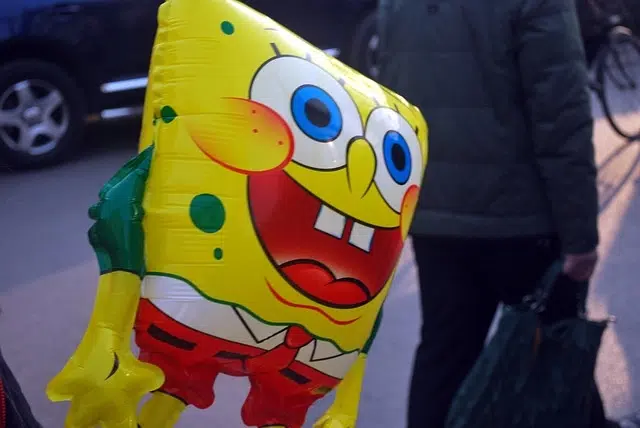 Who lives in a pineapple under the sea? Students will for a few hours on Sunday, as Fanshawe Student Union goes to Rainbow Cinemas to watch the new Spongebob Squarepants movie, "Sponge Out of Water".
Tickets are still available, however they are very limited. When I last checked, there were just four left out of an original 30.
Choosing the Spongebob movie could have been considered a high risk high reward option for FSU, but it seems to have paid off.
The primary reason for it being some sort of a risk, is the fact that Spongebob is a movie targeted for younger audiences, which are not exactly the prime demographic at a college. That's where the misconception lies, as FSU events and Activities Manager Kevin Masterson explains that the showing isn't just for college kids.
"There are a lot of older students and staff that have kids here,  so that's what the children film series is for. So we have our regular movies on Wednesdays, and we have our kids movies every now and then depending on what's showing at the time"
Although it's been revealed that it is intended for kids, many students do in fact go as well.
"…for Spongebob? Oh Yeah. Like I said, we're almost sold out. It's doing fantastic. Y'know, a lot of students grew up with Spongebob so it can work either way. For regular students going, or students with kids.
The movie has done well at the box office thus far, as BoxOfficeMojo.com has the dollar amount at $61,605,009 domestically, and over $88M worldwide in it's opening week.
Tickets are still available but may not make it past Friday at the Biz Booth near the Outback Shack at Fanshawe. They are $3 for students, and $6 for guest who don't attend Fanshawe College.