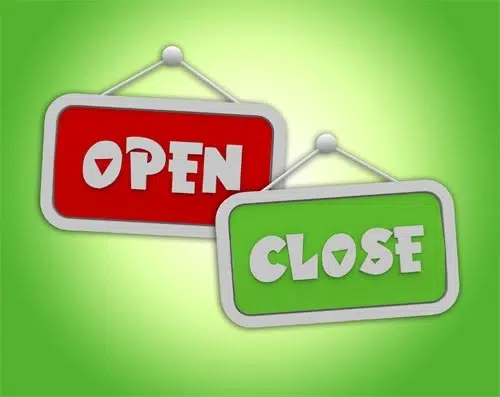 Family Day !
Here's what's closed today:
All chain grocery stores including Superstore, Metro, Loblaws, No Frills, Valu-Mart, and Food Basics.
Shopping malls including Masonville and White Oaks.
All Wal-Mart and Costco locations.
LCBO and Beer Store locations. The Labatt Brewery Retail Store is also closed.
Schools, banks, libraries, provincial government offices and municipal buildings.
Garbage collection is not taking place today.
All Shoppers Drug Mart locations, excluding their Hamilton Road and Byron stores, which are both open from 10 a.m. until 6 p.m.
All Rexall locations, excluding their Waterloo/Oxford, Stoneybrook, White Oaks, Oakridge, and Byron stores.
Here's what's open today:
Federal government, Canada Post offices
Mail delivery is running today
LTC is running on Sunday schedule
Movie theatres, including Silver City, Westmount, Rainbow Citi Plaza, Landmark Cinemas 8, and Hyland Cinema.
Boler Mountain (Skiing & snowboarding from 9 a.m. until 9 p.m. and Tubing from 10 a.m. until 7 p.m.)
The London Children's Museum, which is hosting Family Day and Black History Month Celebrations
Kidscape is open from 9:30 a.m. until 8:00 p.m.
Byron, Carling Heights, Stronach, and Boyle Memorial Community Centres are all hosting various Family Day activities today.
Fleetway Bowling is open from 9 a.m. until 11 p.m.
The London Boys & Girls Club has drop-in activities (swimming, gym, etc.) from 1 p.m. until 4 p.m.