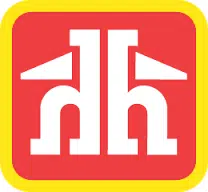 Recently there has been a lot of businesses in London closing down. There are many probable causes for businesses to close, for some it may be due to the lack of flowing business.
For others like Auberge du Petit Prince, a change in management may cause the businesses to close.
However there maybe only a few businesses like Kernohan's Lumberteria Home Hardware Building Centre that just feel like its time for things to end.
Stuart Kernohan has been running Kernohan's Lumberteria on Wellington Road for the passed 50 years in London, but at the end of this month his businesses will be closing.
Not for the same reasons many may think, Kernohan was offered by a numbered company to buy his business.
An offer Stuart decided to take due to the fact that he is nearing the age of retirement. Being apart of the business for so long Kernohan says " The part I will miss the most is the everyday customers."
The moment for him he explains is bitter sweet, leaving the business he grew up doing but Kernohan is happy that he and his wife can now do things they weren't able to.
Kernohan and his wife are now looking forward to travelling an going on vacations they couldn't usually do while running the business.
Kernohan's Lumberteria Home Hardware Building Centre will be closing at the end of this month but for items that were unable to be sold will be auctioned off online.
Kernohan has had a lot of support from the community and many have come up to him saying he will be missed.
The fact that Kernohan has served the London community for so long, a vacation is one that is well deserved.