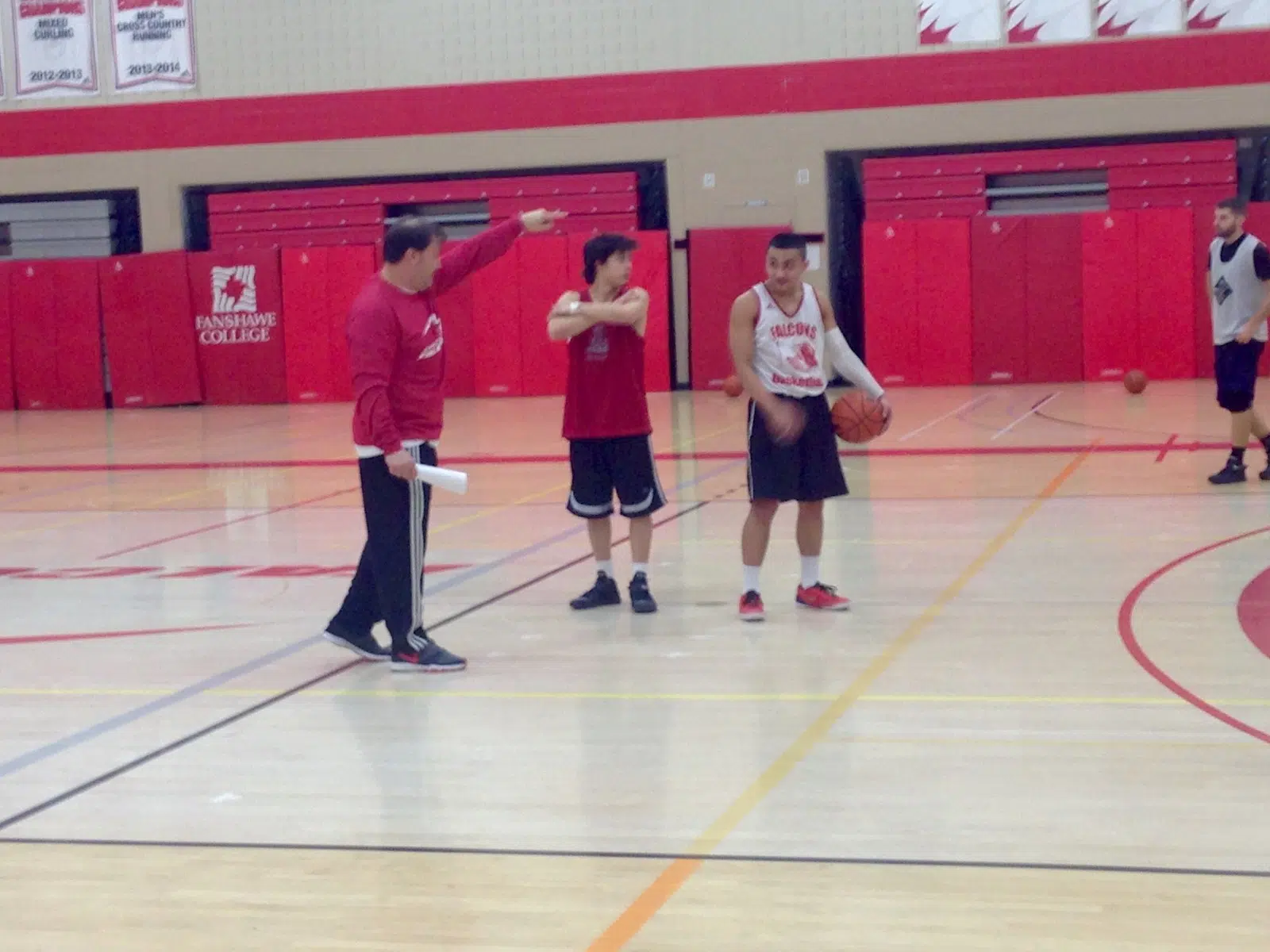 Before the Christmas break the Fanshawe Men's Basketball Team was 8-1 leading the OCAA (Ontario Colleges Athletic Association) West Division in first place and ranking in the top 3 of the CCAA (Canadian Collegiate Athletic Association).
Since then the Falcons have dropped to 15th in the CCAA and 3rd in the OCAA West Division. The Falcons have lost 4 of their last 8 games, which isn't so bad but from starting off the season with consecutive wins it seems like the Falcons have been in a slump.
With injuries from key players like guard Dante Holder and forward Adam Jespersen, it set the falcons back a bit but that isn't  the only thing. Head Coach Tony Marcotullio said that the team in a way fell apart. "We wanted to win so badly we forgot what we had to do." Tony also said "We realized what we were missing was the team bond that we had."
Fanshawe Falcons Basketball
The Falcons may have lost their way a bit but after last night practice it looks like they are focused again and are ready. A good time to regroup especially with only one regular season game left and the playoffs on the way.
But besides hoping to make a championship run, the Falcons are just enjoying the time they have left together as a team. Chris Stanhope says "I look forward to being with these guys everyday, I just wanna have fun, if we can win some games and a championship on the way thats just a big plus." The Falcon's next game is their last regular season game on the road against the St. Clair Saints.
Fanshawe Falcons Basketball Chris Stanhope