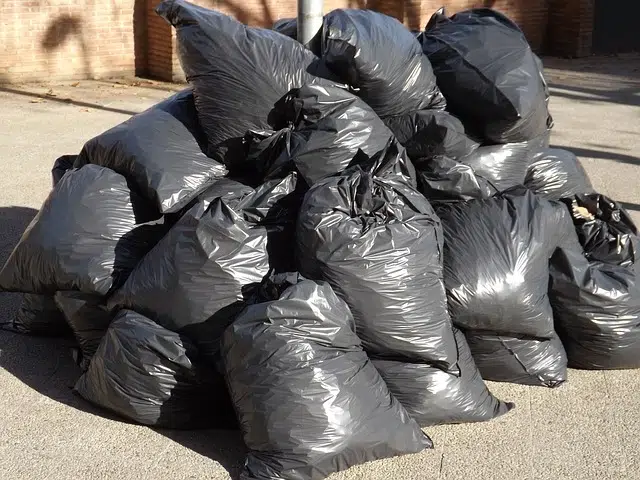 Waste pick up in London is almost entirely free. So, the Gardiners of Ilderton are questioning why a London resident dumped 25 bags of garbage on their farmland.
Arnette Gardiner says, "we were just pulling out of the driveway when we saw it. 25 bags of garbage. So we went out and got a closer look at them. We looked through the bags thinking that maybe there would be something in there to identify the person responsible."
Illegal garbage dumping is something that is happening all over the city and plagues many of those living in the country.
"Its not just us that this happens to. I can drive down many of the county roads and see garbage dumped on the side of the road. Sometimes it's a toilet, construction material, an old stove. But the homeowner has the problem of getting rid of it."
Gardiner was so upset about the incident that she took action into her own hands.
"I couldn't sleep that night, I was so upset. So that's when I decided to write the letter. I think I addressed it 'Dear Garbage Dumper' and I was just writing to this person saying 'how could you do this to us?'"
They got an idea of who the person might be and contacted police, who are investigating the case.
In London, homeowners are allowed to put up to 4 bags of garbage out for collection. The homeowner is responsible for disposing of any excess waste, which comes at a fee. But for most households, 4 bags are sufficient. There is no recycling limit.
But there are laws surrounding where you can dump your trash. Breaking those could land you with a fine to pay.
"There is a bylaw saying that you can't dump garbage and there is a maximum five thousand dollar fine and a minimum 500 dollar fine, plus cost of clean up." Gardiner adds, "when there's free garbage collection in London, why would someone bring it out here?"
It's important to know what you're doing when it comes to garbage disposal. It's not okay to dump your trash on anyone else's property, so it's best to know how and where to get rid of your garbage.
Are London garbage regulations easily accessible?
Poll closed: Feb. 27, 2015 @ 12:00 AM