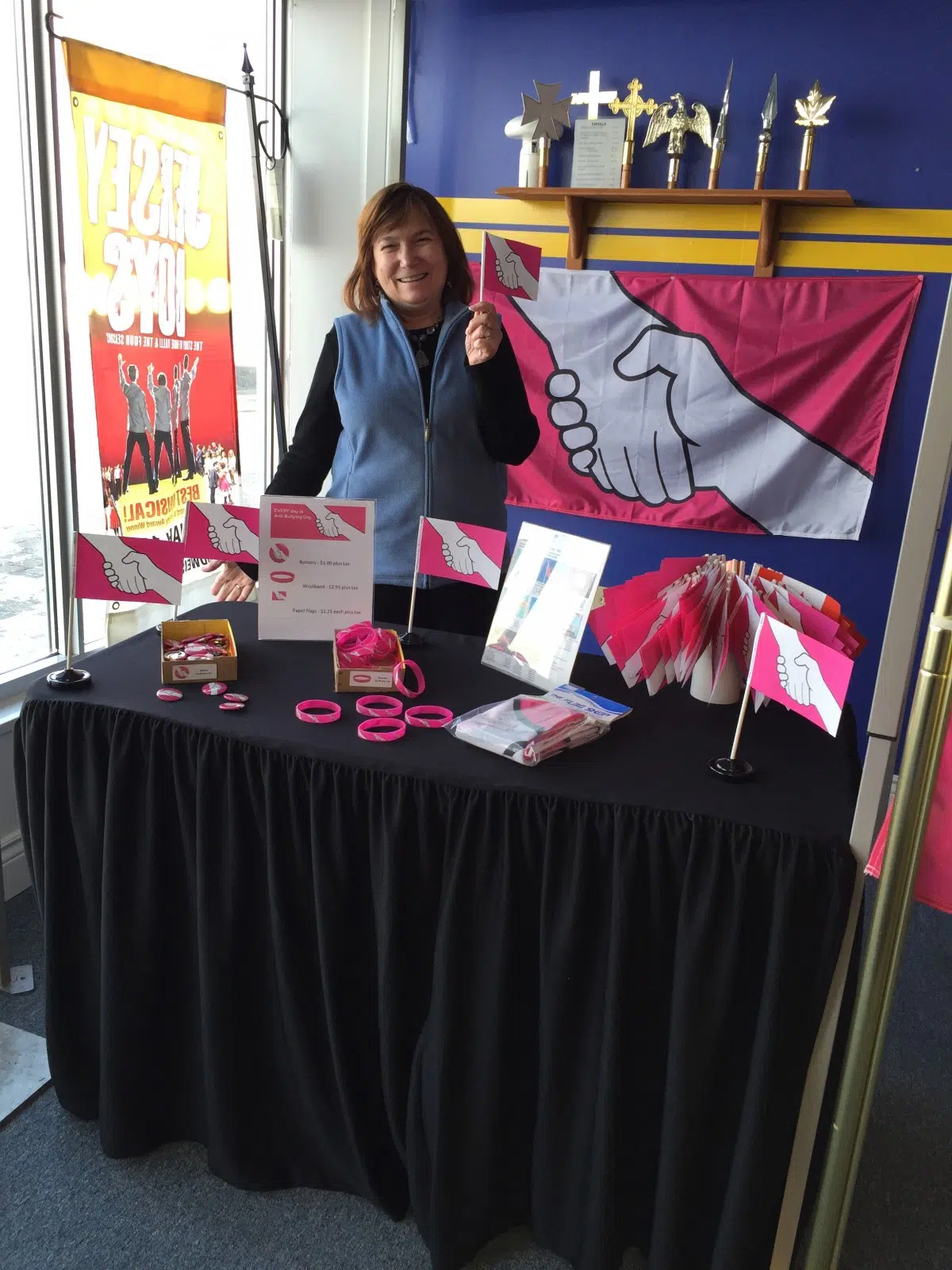 The Flag Shop in London is waving the flag for the campaign to end bullying.
Aside from carrying regular merchandise, the shop has begun selling a flag with an anti-bullying logo.
The logo, which features two hands joined by a pink background, was designed by Grade 7 student Grace Fenton, from New Brunswick following her struggle with bullying.
Owner of The Flag Shop in London, Betty Klodt, says they added the new merchandise because it is their social responsibility to take the stand against bullying.
"All of us can make a difference and make this problem go away," says Klodt. "But it does take all of us to step up."
When Klodt heard about the flag, it really hit home for her.
"Bullying is something that affects all of us, either at school or even in the workplace," explains Klodt. "The message we want to get across is to empower people to do something about it."
Klodt reminds both bullies and victims that there is help at local schools and resource centers.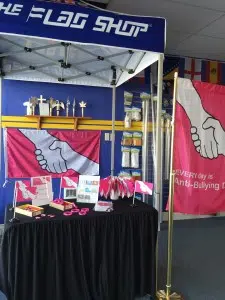 The Flag Shop in London has a whole booth set up with their anti-bullying products. That includes flags, wristbands, pins, and lanyards.
A portion of all proceeds from the merchandise sold is set to go to other anti-bullying campaigns across the country.
The Flag Shop in London as well as all other 13 locations across the country has taken part in the program.
One quote they all have plastered on the windows of their shops is: "EVERY day is Anti-Bullying Day."
For more information, click here.