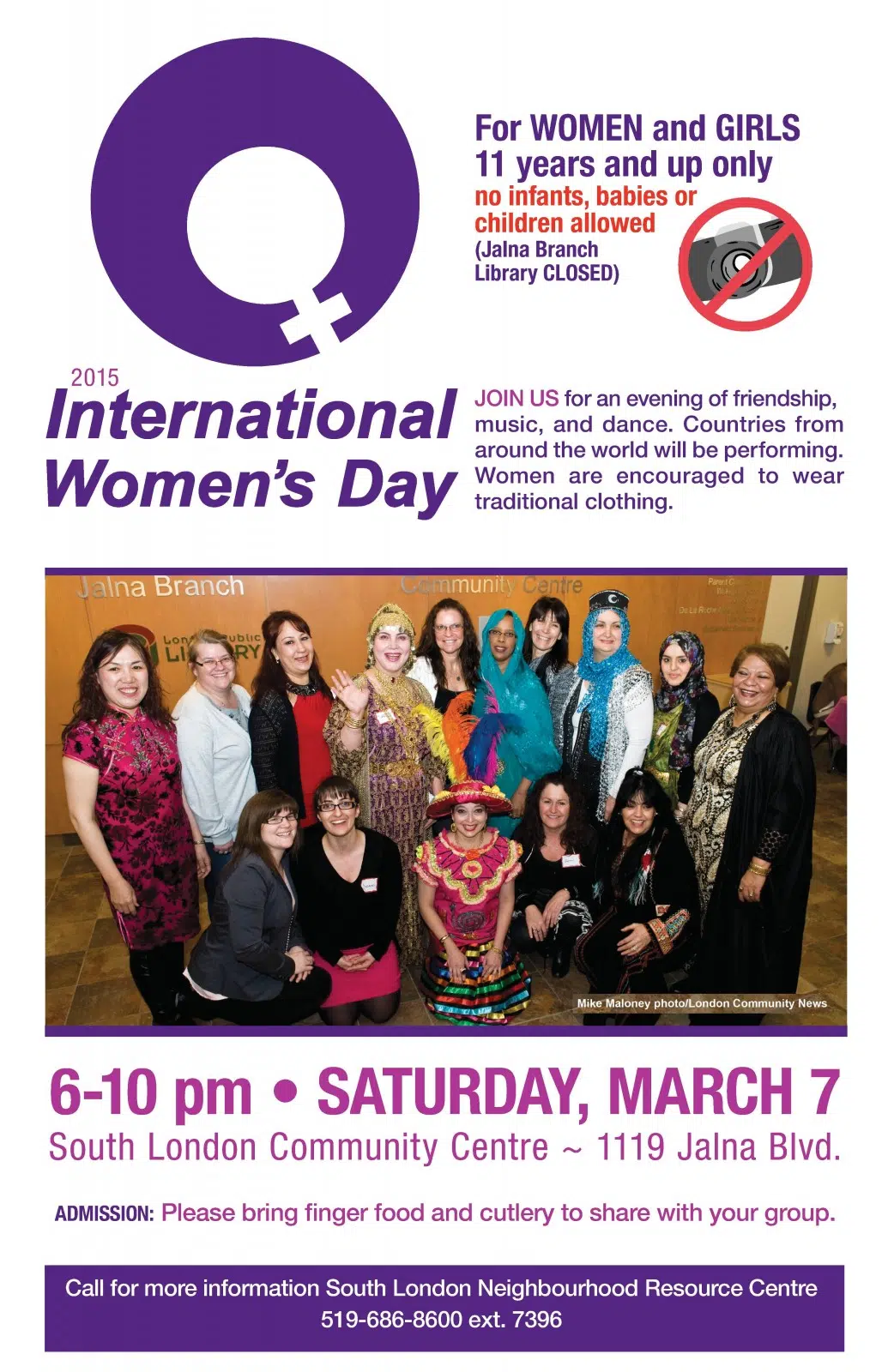 Events are taking place in all corners of the globe in celebration of International Women's Day on March 8, and one London organization is celebrating as well.
The South London Community Centre is inviting women of all kind to rejoice International Women's Day this Saturday from 6pm-10pm.
Settlement Counsellor at the South London Neighbourhood Resource Centre, Amandi Radhaa, says the festivity is all about shining a light on diversity.
"It's really important we celebrate International Women's Day, especially celebrating different cultures," says Radhaa. "And since Canada is multicultural, we should benefit from that."
However, another message they want to get across is tolerance.
"It's wonderful to see how through music, dance, and food – each culture, yes is different, but we are all connected," says Radhaa.
The event, which takes place this Saturday, invites women from all over the world to wear traditional clothing and bring in food from their culture.
There will be musical performances from cultures like the First Nations, China, Iraq, Palestine, and many more.
For more information, contact the South London Neighbourhood Resource Centre at 519-686-8600.