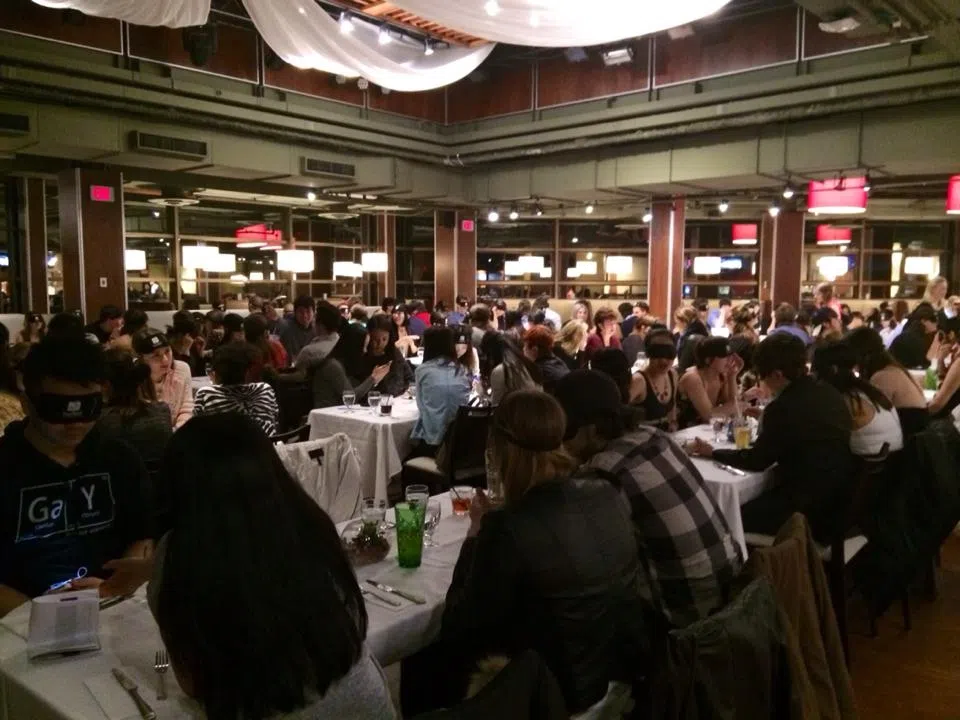 Western USC Charity Committee hosted their first annual "Dine in the Dark" on February 28th, raising funds for DeafBlind Ontario Services.
The event saw 164 attendees wearing blindfolds and enjoying a mystery meal, that offered a unique culinary and sensory experience.
Katie Devlin, the USC Charity Committee Awareness Coordinator says the event exceeded their expectations, with an estimated amount of $2,000 raised for the fundraiser.
Even though Devlin helped organize the event, she says she herself was surpised by the sensory experience. "I knew what the food was […] but I was surprised at how it was hard to relinquish control of your senses".
With the success they had this year, the USC charity committee looks forward to bringing back the event next year.
DeafBlind Ontario Services provides specialized services to adults who are congenitally deaf and blind. These programs are offered within 18 residential locations, including in the City of London.