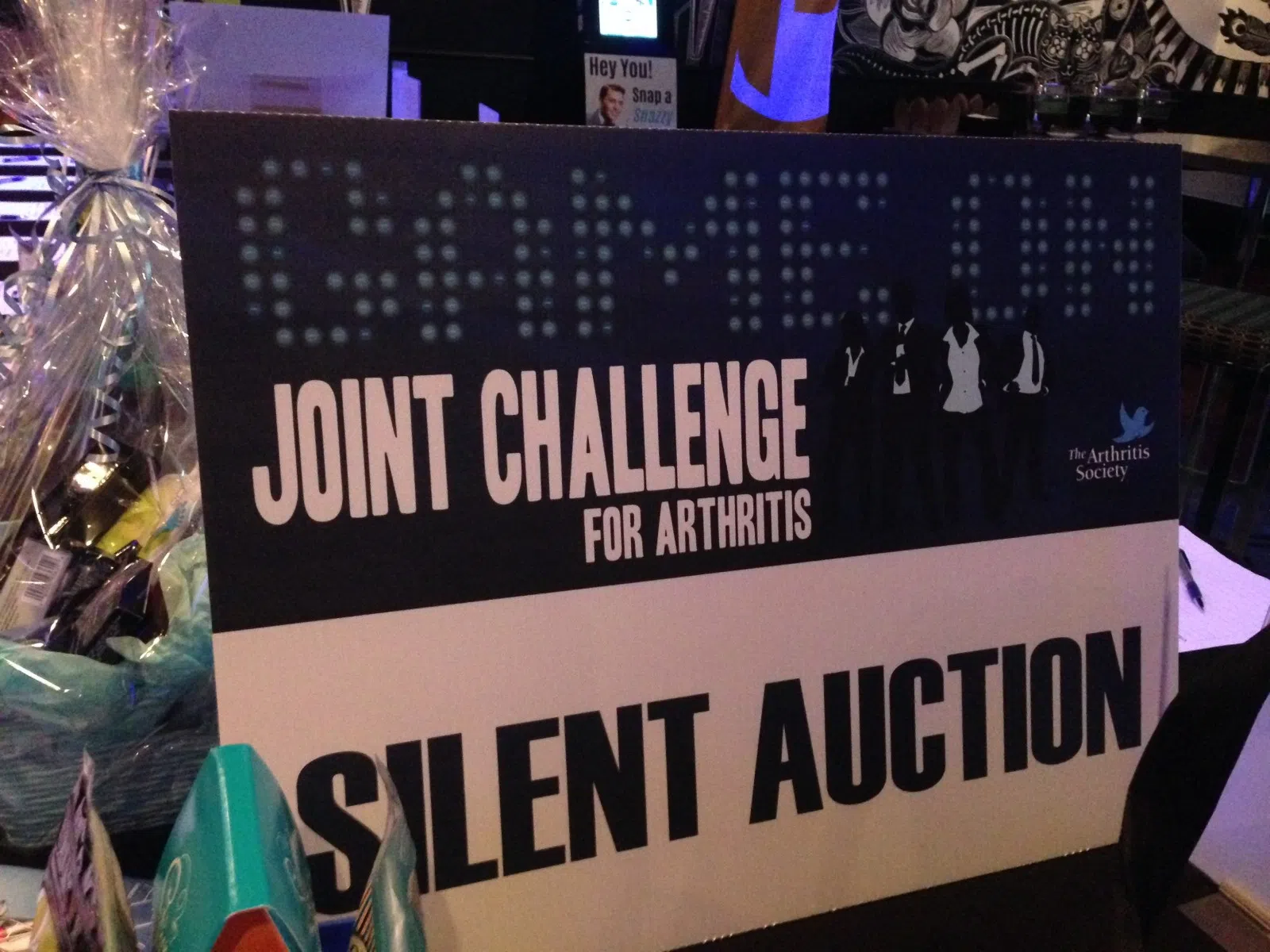 The Arthritis Society held its first ever Joint Challenge in support of childhood arthritis.
Its often seen as a disability that affects only our older population, but arthritis is something that affects kids too.
Dan Knight is The Society's Manager of Community Development. He helped put together the event.
"March is childhood arthritis month so we are launching this event for the first time tonight. We have 9 teams coming to compete in bowling, pool and ping pong. And it's all to raise money and awareness to raise money for childhood arthritis activities."
All of the money that the teams were able to raise will go towards The Arthritis Society so they can continue offering support for families affected by childhood arthritis.
Knight said, "each team was asked to raise a minimum of $250. I know two teams have gone over that and raised about $1200 each. So we are very excited to raise a lot of money and awareness."
Knight thinks its important for people to connect with the cause they are supporting.
"We want people to play like kids for kid, right down to the food. We have a fries and wings station. We want people to have a lot of fun to feel like they're kids supporting kids in the community."
Maggie is a 10 year old girl who likes to play soccer and skate. But Maggie has a harder time doing the same things as other children her age.
Maggie found out she had arthritis just a couple years ago.
"We tried to put on her soccer shoe and her foot was too swollen. So we took her to the doctor thinking it was a sprained ankle. When the cast didn't fix it, we knew it had to be something else," said Maggie's mother.
She suffers from arthritis in her foot wrist and knee. Because of her treatment routine, her condition has improved.
Maggie said, "I take gross medicine every Sunday." Her dad added, "there's injections once a week, physiotherapy and pills that she takes daily."
The Arthritis Society is a great help to their family.
"Without the help of The Society, we wouldn't be doing this well. They're always a big support."
Maggie is moving towards remission. Which means that her doctors may have been able to clear up the areas affected by arthritis.
Its difficult to deal with a disease that affects your joints when your joints are still growing. Programs like The Arthritis Society exist to make the lives of people like Maggie and her family easier.
Joint Challenge participants