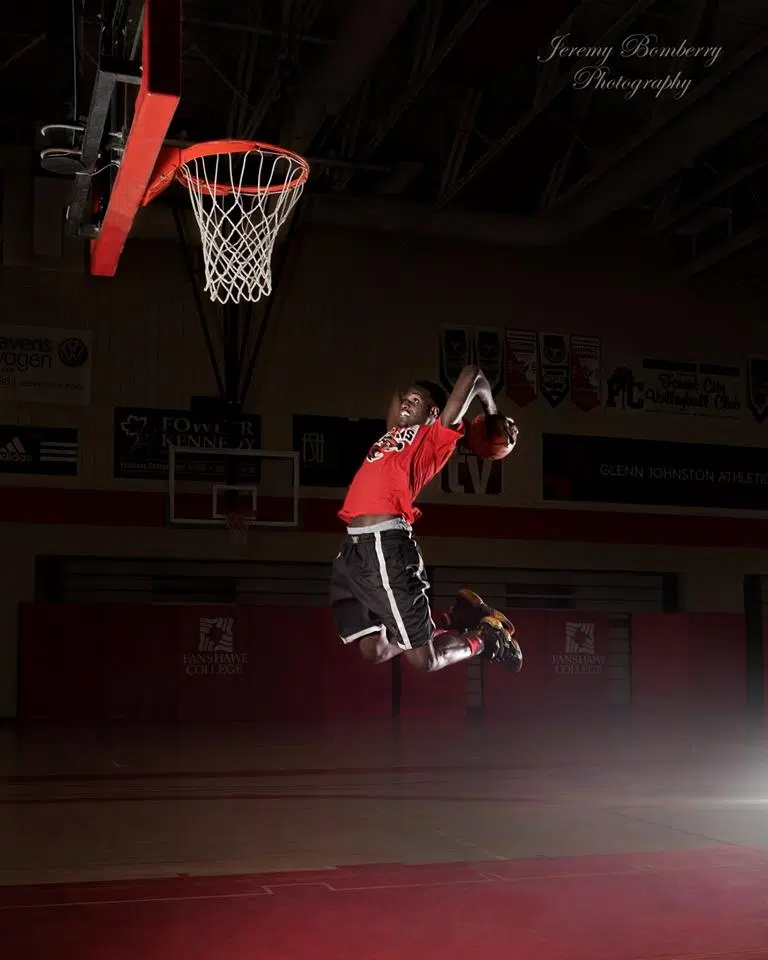 The Fanshawe men's basketball may have not finished the season the way they wanted to but overall had a great season. Having an overall record of 13-5, the Falcons were big competitors in the OCAA. A key player to the teams success was guard Chris Stanhope, the Falcons main offensive force.
In the first half of the season Chris Stanhope was averaging 23.5 points a game making him the 3rd highest scorer in the OCAA. Since then his points average has dropped 17.3 but Stanhope has been the driving force for the Falcons this year.
With this being Stanhope's last year at Fanshawe he's looking to playing else where as he continues his studies in University. Stanhope says "Right now I'm looking at Western, Lakehead, and Brandon those are my three choices."  Stanhope adds "School wise I either want to study in Physical Ed, Outdoor Recreation or Kinesiology, it all depends on what University I go to."
This being Stanhope's third year at Fanshawe he says leaving the school is bitter-sweet. "I like the environment, the support, and the culture of Fanshawe. They make me feel like I'm apart of something big."
Even though Stanhope enjoyed his time at Fanshawe he admits that its time to move on. "I've spend three years here, so I think its a good thing that I'm moving on and can hopefully continue playing well in University."
Right now Stanhope hasn't decided which University he will be attending, but he is continuing to improve his game as he works and trains on a daily basis at Fanshawe.
It's also noted that Stanhope finished the season being ranked in the top 20 of the OCCA for his overall performance.