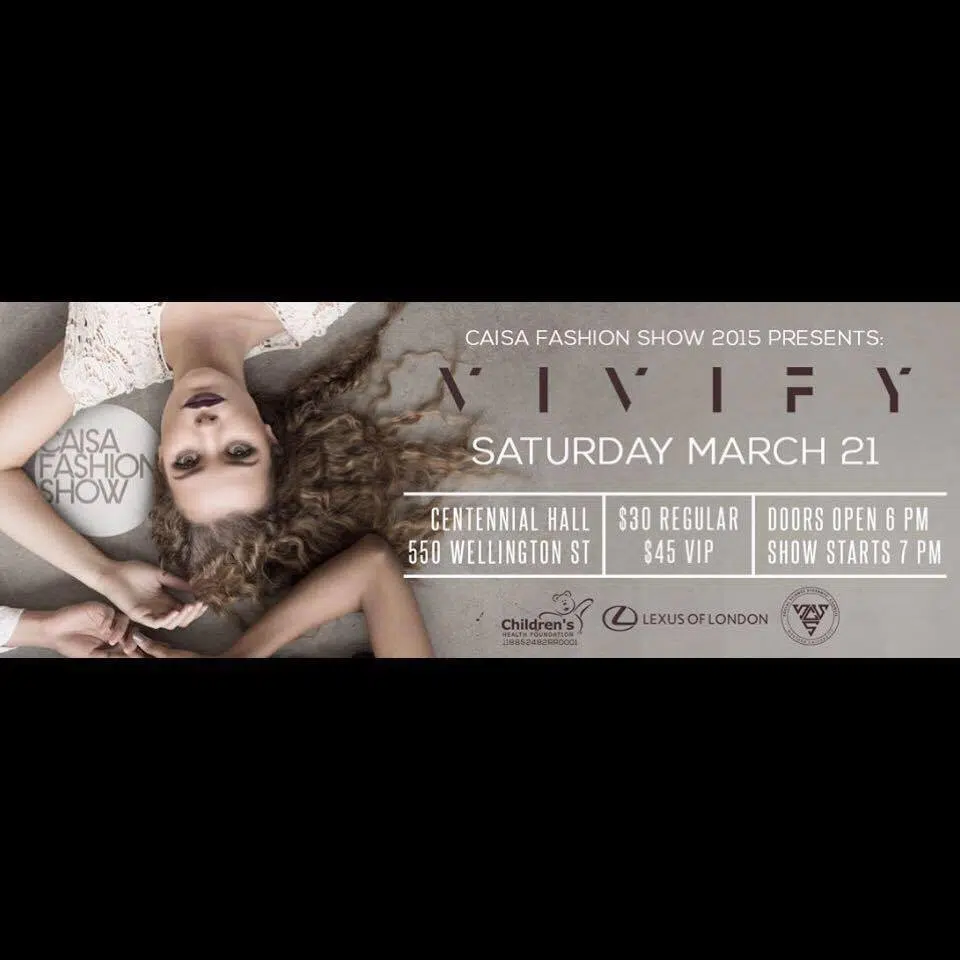 Western University's CAISA Fashion show is Saturday March 21 at 7pm. This year's show is called VIVIFY.
Barbara Olas is a fourth year Western student who is modelling in the show. She says the show has a story line that will keep guests memorized. "I can't tell you much about the theme, you'll have to go to the show. But if you see any of our trailers you'll see that there are two guys and one main girl. So there's a story line that revolves around those three characters."
The models have been spending countless hours in rehearsals, and of course they have their outfits ready, but if you don't know what to wear to the show, don't worry, CAISA has you covered.
"CAISA has posted and online 'look book' for the audience. The looks range from a nice pair of dress pants and a shirt to a dress, just whatever you feel comfortable in. But it is definitely a semi-formal event" says Barbara.
All proceeds from ticket sales are going to The Children's Health Foundation for brain trauma and concussion research. Previous shows combined have raised over one hundred and seventy thousand dollars. This year's goal is to raise 30 thousand dollars.