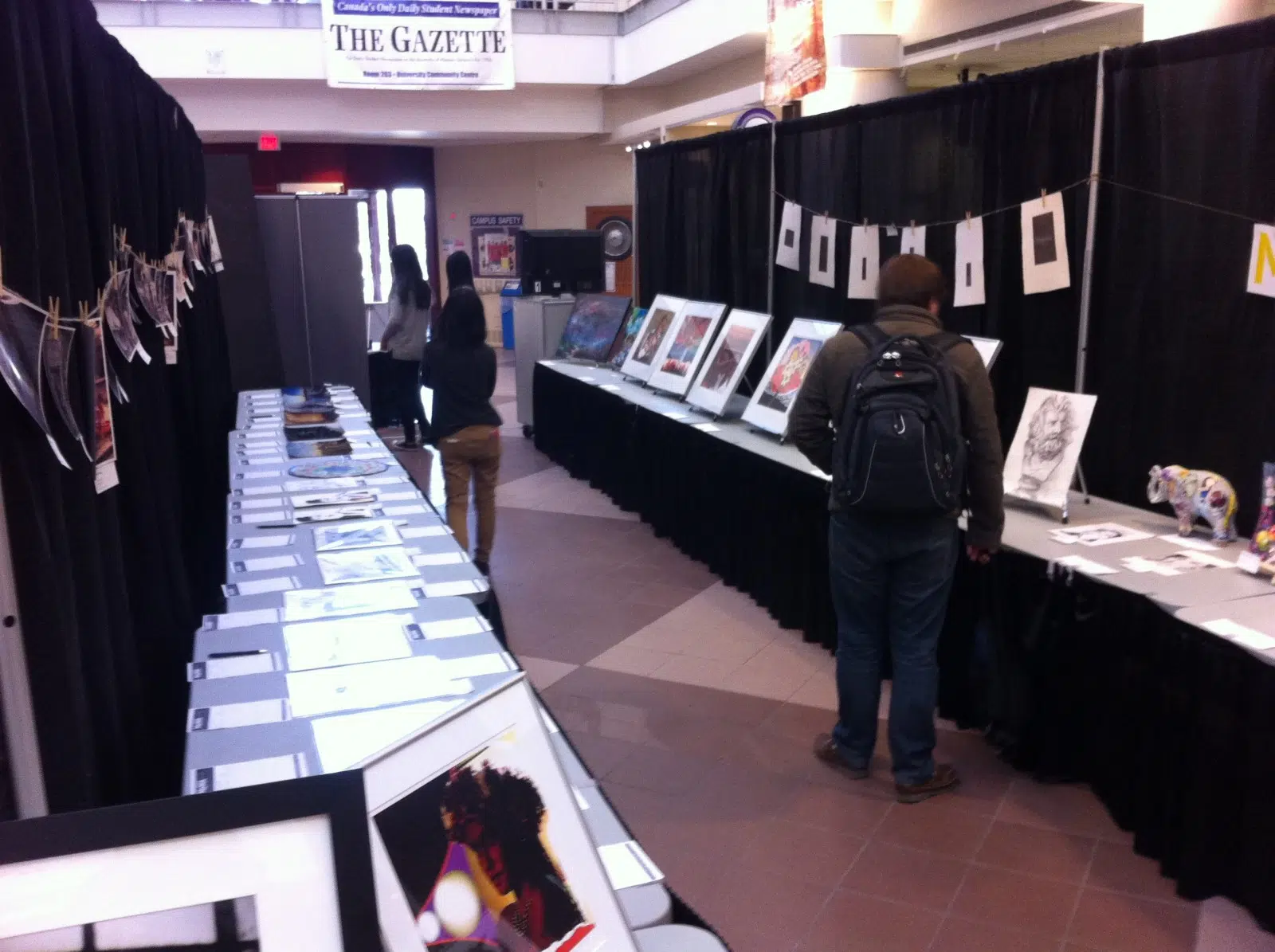 On an average day, students can walk into Western's UCC and expect to see something new in the main atrium.
This weekend is no different as the Student Success Centre and the Global China Connection have transformed the area into an art gallery complete with silent auction.
They call it the Museum of Western Artists (MoWA) and it's filled with artwork donated by Western students and local artists. All proceeds from the auction go towards Art for Aids.
"Art for Aids focuses on workshops. They actually do workshops in London so they're based in London," explains Jeremy Ho, leadership chair with the Student Success Centre. "But they're an international organization in terms of being able to reach out in certain places in Africa, specifically Johannesburg."
There are a variety of different pieces in a variety of sizes, from paintings to sketches to photographs.
"We got people from different faculties, not just arts and humanities. We have people from science, etc., and these people, you would have never thought of actually making these fantastic pieces of art. And it's great that they get a medium to showcase."
Ho says he and his committee floated many ideas around for a fundraiser, but the idea of an art gallery really stuck with them.
"We have a campaign online that's very similar. We showcase a new artist everyday. People can contact us directly on Facebook, they can send us a message directly. They can also contact one of our first year members acherla@uwo.ca if they want to get their art featured. They can just come to one of our events and talk to us directly."
The gallery and auction will be on display March 20-22 and March 27-29 in the UCC Atrium at Western. To visit their Facebook page, click here.